Global Warming Issues and Our Responsibilities
Today, Earth is the warmest it has been in 1400 years.
Greenhouse gases (GHG) are the main cause of global warming. Once essential for maintaining the earth's temperature and making the planet habitable, GHG have reached a dangerous level due to human activity. CO2 (carbon dioxide), which accounts for 70-80% of total greenhouse gases, has the greatest impact on global warming.
At Panasonic Group, we believe our most important issues are to tackle global warming and reduce our own and society's CO2 emissions. Since founding our business more than 100 years ago, we have looked to improve the quality of people's lives when conducting our business and we now have two main responsibilities as outlined below.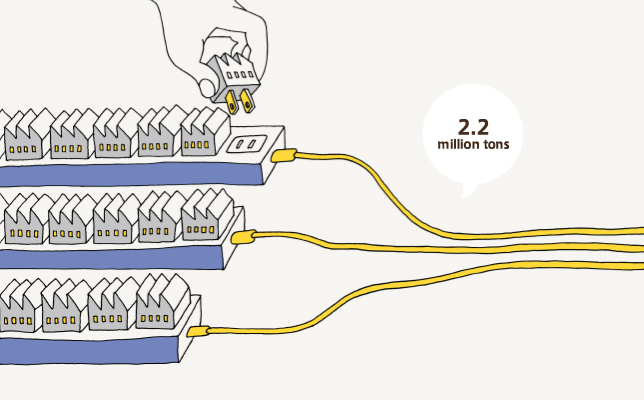 Panasonic's 250 factories worldwide use about 5 billion kWh of electricity per year (FY2020), which amounts to approximately 2.2 million tons of CO2 emissions per year.
CO2 Emissions by Our Customers through the use of Our Products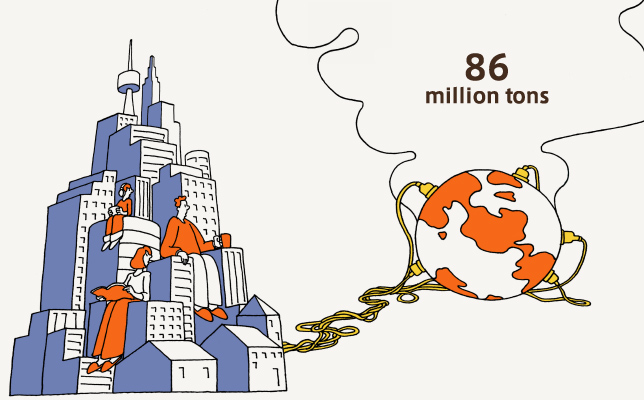 In addition, more than 1 billion people worldwide use our products every day.
The amount of CO2 emitted indirectly from consumer use as a result of electricity consumed by these products is approximately 86 million tons. This is about 40 times the amount emitted from factories.
Total CO2 Emission associated with Our Business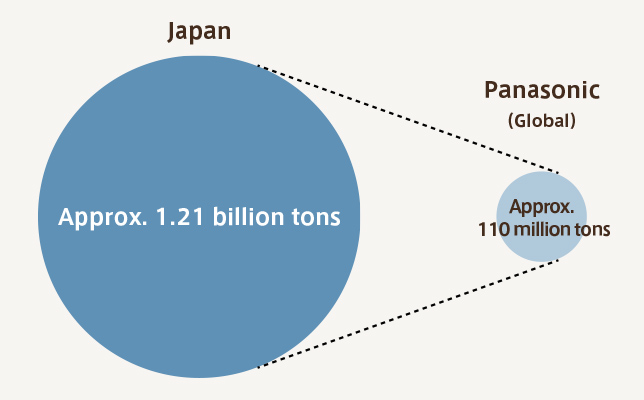 Including all of the above, Panasonic Group's total annual CO2 emissions amount to approximately 110 million tons.
This is a huge amount, equivalent to about 1% of the world's total emissions from electricity consumption, which is larger than the combined emissions of the three Scandinavian countries (Norway, Sweden and Denmark) At Panasonic, we consider all of the 110 million tons as our responsibility and we are committed to reducing all our emissions.
A Global Enterprise with a Vital Mission
Climate Action 100+, a five-year project launched in December 2017, is a joint initiative by institutional investors from around the world and the United Nations PRI to ask 100 global companies with high greenhouse gas emissions to address climate change through collaborative engagement (i.e. through dialogue). As of June 2021, Climate Action 100+ had amassed a list of 167 target companies (of which 10 are in Japan). As one of these companies, Panasonic has a vital mission to reduce global greenhouse gas emissions.