We handed over solar lanterns from fund raising through donations of used books and discs. (Cambodia)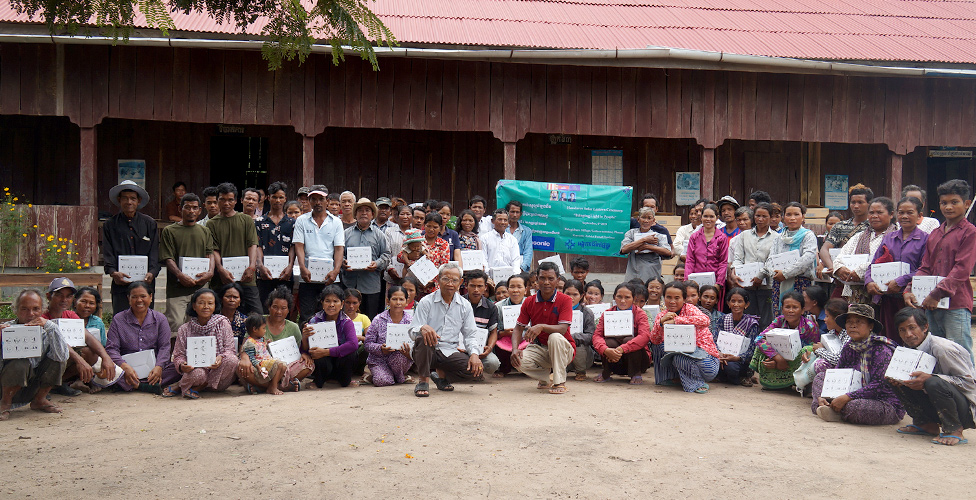 We launched our initiative "Fund raising through donations of used books and discs" in March 2018. The donation of solar lanterns through this initiative was taken place for the first time. The donation activities covering one year until March 2019 yielded a total of 23,052 items, including used books and discs, which allowed us to deliver 90 solar lanterns to a village without electricity.
The recipient of the donation was the Raing Khvav village in the Pursat Province of Cambodia. From the capital Phnom Penh, it takes about one day and a half by road to reach the village, which is an agricultural community of approximately 200 households. The hand-over ceremony was held in the village's primary school where solar lanterns were distributed to 90 households, including low-income low-income groups and those with a family member with disabilities, through the organization Life With Dignity (LWD), whose activities span five provinces in Cambodia. The rate of enrollment in junior high school in Cambodia is approximately 17%. There are a lot of children who end up repeating a school year due to household chores, etc. particularly in local agricultural villages. Based on this situation, solar lanterns are mainly expected to be used for studying and reading at home at night.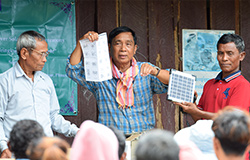 During the hand-over ceremony, an LWD staff member (center) explained to villagers how to use the solar lantern.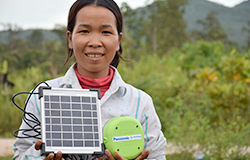 A mother told us "I want my children to use this solar lantern for reading and studying."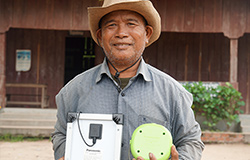 A man said "This solar lantern will give us a sense of security when going to the toilet outdoors." We can expect improvements in their lives.
Organization responsible for the donation: Life With Dignity (LWD)
LWD tackles activities for improving the lives of the poor mainly in agricultural areas without electricity and waterworks in Cambodia. LWD also focuses its efforts on education support, such as building schools and preparing environments where children can learn to read and write.