The IOC Young Leaders programme engages and empowers inspirational young people by providing coaching, funding and a network of mentors for them to deliver their own grass roots sports projects in their communities. Let's take a look at project stories of an IOC Young Leader!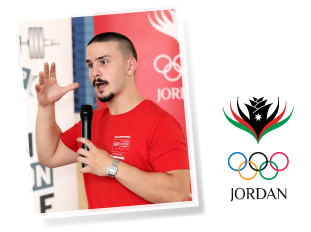 Building Champion People in the World's Largest Palestinian Refugee Camp
I am a Jordanian of Palestinian origin and became an IOC Young Leader in 2019. Ever since then, I have used the opportunity to support youth in underprivileged communities through my role as the founder of The Champ Camp. Additionally, I also regularly deliver workshops with youth across the world aiming to spread my vision of social inclusion through sports, entrepreneurship and innovation.

The Champ Camp was initially created in 2017 to only encourage youth participation in sports in order to support young people's development, but it has developed into an organisation that is tackling serious social issues on a community scale. The Champ Camp is located in the heart of world's largest refugee camp for Palestinians: Al-Baqa'a. When it was first established as an emergency camp in 1968, Al-Baqa'a Refugee Camp had 5,000 tents for an estimated 26,000 Palestinian refugees. Over five decades later, the camp currently hosts just over 220,000 Palestinian refugees who are still confronted to extreme economic and social challenges.
Our sports-based programs aim to provide our youth with meaningful opportunities to participate in their society. By capitalising on our long-term youth building model, we are allowing young people to engage in Al-Baqa'a Refugee Camp in an unprecedented manner. The Champ Camp is allowing its beneficiaries to be no longer confined in predefined societal positions. Our commitment to the mission of building champion people for life has meant that our safe space became a platform of growth for each young person on the quest of finding their purpose.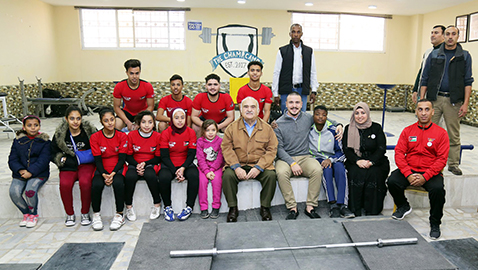 What have we achieved so far?
Although The Champ Camp at its core is an Olympic Weightlifting school, its model has provided an environment that goes beyond simply building champion athletes. We are building champion people for life. Based on this philosophy, we have succeeded in delivering a myriad of holistic grassroot programs that significantly contributed to the development of our youth. Some of these programs include entrepreneurship hubs to solve complex problems, educational camps to offer unique skills, female-only spaces to tackle local challenges, self-development schemes for the acquisition of interpersonal skills and beyond.
On an athletic level, our champions have collected over 300 medals in local and international competitions. Making up the majority of Jordan's National Team, they have competed in 5 different countries. Additionally, we have proudly given birth to the largest women's weightlifting team in the history of the Arab world – evidence of our high commitment to breaking barriers through sport.
Our work and efforts have received various International recognitions extending from Royal visits to being celebrated on United Nations occasions. One of our most notable achievement was becoming the first ever Arab recipients of the prestigious Filippas Engel award – winning both main prizes of the ceremony in 2018.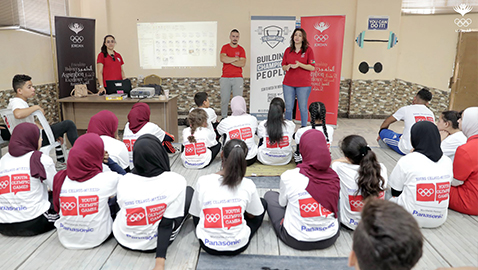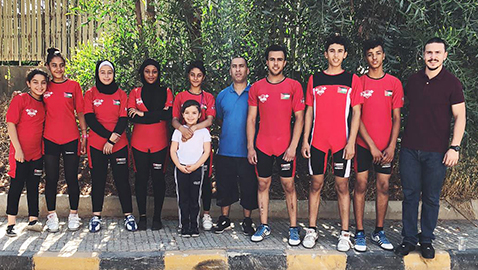 Our work seeks to continue empower and positively develop the youth of Al-Baqa'a Refugee Camp through supporting them on an athletic, social and educational level amongst other life aspects. We have a firm commitment to our mission of not only to contribute in building champion athletes, but to build champion people for life. We are currently transitioning into a social business where we hope to develop a self-sustaining model in Al-Baqa'a. This transition begins through new services offered to our global audience and fanbase. We hope that the potential success of this model can create surplus for expansion which will enable us to achieve our long-term objectives. In every community we operate in, our vision remains to continue breaking barriers through sports and create changemakers who will drive positive change from within.