The IOC Young Leaders programme engages and empowers inspirational young people by providing coaching, funding and a network of mentors for them to deliver their own grass roots sports projects in their communities. Let's take a look at project stories of an IOC Young Leader!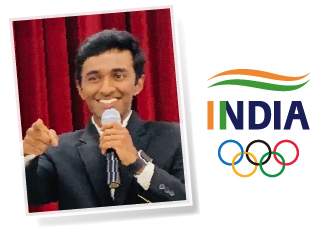 Empowering Women Through Mentorship and Sport
As a rower who was always sidelined for size, I went on to win medals at the Asian Rowing Championships for my nation, I noticed a good mentor could make or break any youngster in sport or life. Hence, I founded Just Play India to share the gift I received with children who most deserve it. Previously as a finance professional with private equity experience, I now focus on developing sporting talent, hiring more athletes into our organization within the state government. I also serve on the marketing commission of my National Sports Federation and in development of our para-rowing programme.
* An interview with our first woman's Para rowing medalist (on Facebook)

In a region that sees an unprecedented ratio of women dropouts from school, where 60 million children are out of school, with 1 in 4 girls out of school by age 15 and 40% out between 15-18 years, some of the main reasons for dropping out involve low self-esteem, lack of goals and academic and family pressures.
Just Play India aims to bridge the gap via mentorship through its Sport program. We help economically weaker and migrant children gain access to sport (Ultimate: a sport using a flying disk) and personalized mentorship support in the format of a 16-week training program. Our sport program is to improve their physical health, while the weekly mentorship program helps impart life skills, emotional health and self-confidence, with an aim to keep them in school longer and dream bigger.
Given the lockdown due to COVID-19, our flying disk workshop was delayed. Yet with the support from the IOC Young Leaders programme team and Panasonic, we began on Olympic Day, 2020, with our partner schools with support of breakout rooms on Zoom. Currently in partnership with government schools supported by Teach for India fellows, our children have shown tremendous receptivity to new ideas, and are eager to seek help from their mentors and gain knowledge.
Mentoring the most underprivileged adolescents, by inculcating respect for all genders, ability to dream big, set goals and succeed via Dedicated mentors, max 1:4 (Mentor: student ratio). Please see here for details.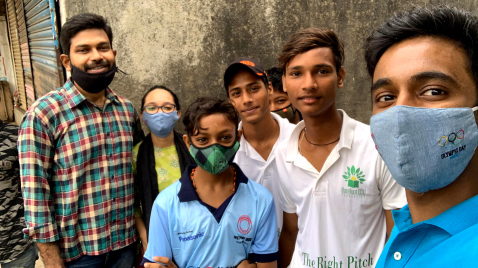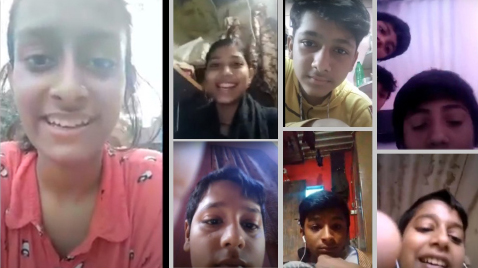 What have we achieved so far?
130 students reached across 2 cities.
More than 78% of our program mentors are women, and include 4 international level sportspersons.
Mobilized 19 economically backward schools to participate in a 3 Day online program – titled JUNOON (meaning'Passion'). For many kids it was their first inter-cultural event they attended. The program had students learn Olympic values, and participate in sports quizzes, debates, talent shows, psychology classes and much more.
89% girl participants showed interest/ think favorably about sport after 4 months of the programme (mid-line assessment).
Combining daily fitness training, with mentor led workshops, to inculcate fitness via 21-day programmes.


With our pilot programme being well received, Just Play India, aspires to make sports and more importantly personalized mentorship accessible to the most deserving, underprivileged children in the country, both online and offline. The program shall enable every child to dream big, play sport and also achieve their short-term goals. We plan to continue our mentor mentee relationship and study its impact in the long run.