The IOC Young Leaders programme engages and empowers inspirational young people by providing coaching, funding and a network of mentors for them to deliver their own grass roots sports projects in their communities. Let's take a look at project stories of an IOC Young Leader!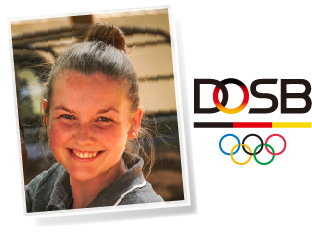 Creating Global Citizens Through Basketball, Culture, and Education
During my whole childhood and youth, I used to play basketball and still call it my big passion. Later, I focused more on my education and became keen to discover new cultures and languages. My first Olympic experience as an IOC Young Change-Maker at the Youth Olympic Games in Buenos Aires 2018 was a huge inspiration for me and led to my interest in social entrepreneurship through sport to foster sustainable development. I am holding a bachelor's degree in International Cultural and Business Studies and am currently finishing my master's degree in Sport and Olympic Studies in Japan.

During my first year as an IOC Young Leader, I developed my project called Basketacademy. It combines my three passions and the core of Olympism and aims to create global citizens through basketball, culture, and education. The main idea was to provide play-based learning, and to connect different cultures with each other. The learning content comprises Olympic and Paralympic Education, Intercultural Education, and Education for Sustainable Development for the development of locally responsible and engaged citizens with a global mindset. The activities will be integrated in workshops, camps, and international exchange programs in the future.
More information can be found on www.basketacademy.de.

What have we achieved so far?
In March 2020, the Basketacademy Youth Olympic Day was organized in collaboration with the SEED Project in Senegal. It was a one-day event comprising the following activities
An introduction workshop to the Youth Olympic Games and Olympic Values, jointly delivered with the IOC Young Leader from Senegal
A 3x3 basketball tournament in mixed teams to make the SEED students familiar with this new, young, and urban format which will make its debut in Tokyo 2020
A poster-creation workshop, making the participants discuss about the alignment between the SEED and Olympic Values and their significance totheir personal lives
A concluding session to present the results and reflect about the learning outcomes
The event was attended by 55 SEED students, coaches, and staff members, as well as two IOC Young Leaders from Germany and Senegal and one invited guest from the Ministry of Dakar. It was covered by a media volunteer, who also made an after movie of the event.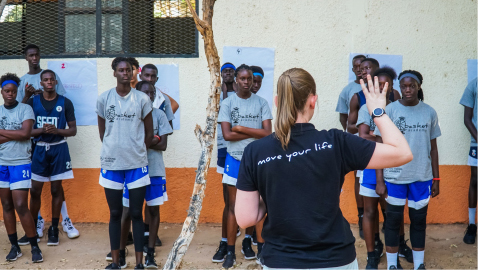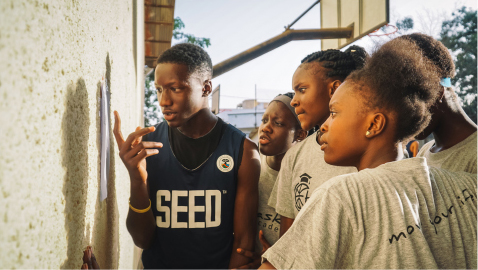 The Youth Olympic Day was supposed to be the first step towards a German-Senegalese Basketacademy Exchange in the context of the Youth Olympic Games in Dakar 2022, the first Olympic event on the African continent. Due to COVID-19 and the postponement of the YOG to 2026, the focus will be on the establishment of an online platform for e-learning and intercultural communication. We want to develop a Basketacademy manual of theme-based modules and partner with local basketball clubs and federations to deliver our activities. In the long run, we want to become a sustainable social business contributing to international understanding and the development of young basketball players towards becoming global citizens.