At the Olympic Games London 2012, Panasonic again supplied the HD Visual Communication System following its success at Vancouver 2010. Rapid exchanges between large distances contributed to the smooth operation of the Games. Competition footage was directly transmitted to the road cycling venue, highlighting Panasonic's innovative new solution.
[Main Functions and Features]
Full HD, high-resolution images capable of transmitting details such as facial expressions and gestures.

Clear, high-quality sounds to achieve natural and smooth conversations.

Suppressed interruptions of sound and video even in congested networks.

Preregistered contact info allowing for ease of calls.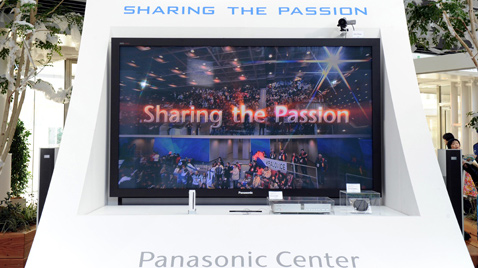 The Panasonic Professional Lineup