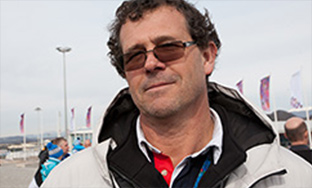 John Ryder
Worldwide Olympic Games Marketing Office
Panasonic Corporation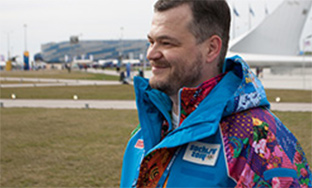 Sergey Braitsev
Sochi 2014 Organizing Committee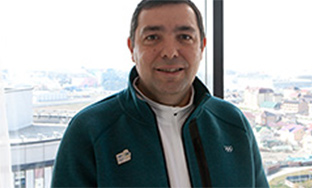 David Rodriguez
International Olympic Committee
Network Manager
Panasonic has long supported the Olympic Games with audio-visual venue staging and video production. But recently Panasonic's AV technology has also been used for background functions to operate the Games. The HD Visual Communication System (HDVC) in particular has become an indispensable means of communication. This system, which linked remote locations over standard Internet to allow communication in Full HD video and audio, was the perfect solution to the large distance separating the operations hubs of Sochi 2014. Remote team members virtually connected to ensure a smooth operation of the Games.
HDVC, an Essential Tool for IOC Staffs Who Travel the Globe
Ease of use and image quality are the advantages the HDVC system has over the conventional virtual conference system. Panasonic developed the HDVC based on the AV technology cultivated over years of experience. The system uses standard Internet instead of a dedicated line, and provides noise-free and disruption-free high-definition video communication.
David Rodriguez of the IOC mentioned that Panasonic's HDVC system is an essential tool supporting the activities of the IOC staff.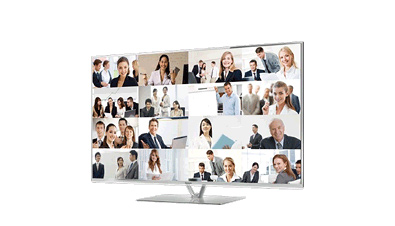 "Since implementing the Panasonic HD Visual Communication System, the IOC has made full use of it at every occasion. We constantly use the system to conduct video conferences, for example between the IOC headquarters in Lausanne and business trip destinations such as Buenos Aires or Monaco, or Sochi, the host city of the Olympic Winter Games Sochi 2014. These virtual meetings using the HDVC system saved us time and reduced the number of business trips. It is extremely convenient that we can connect from anywhere in the world that has an internet connection."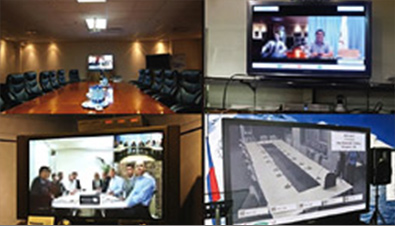 High-Quality Video and Audio That Also Suit Non-Conference Purposes
The IOC and the Organizing Committees for the Olympic Games have been using HDVC systems for non-conference purposes given its capacity to transmit high-definition images. For example, they use the system to transmit competition footage for TV distribution, or to the IOC Headquarters in Lausanne to edit and upload for Internet distribution. There is a potential for even further application. The IOC, in turn, draws from their heavy usage of the system to provide useful feedback and suggestions for improvement. The HDVC will continue to evolve to become even more convenient and with enhanced practical functionality. After all, our reach for excellence is the very motivation for Panasonic to develop solutions for the Olympic Games.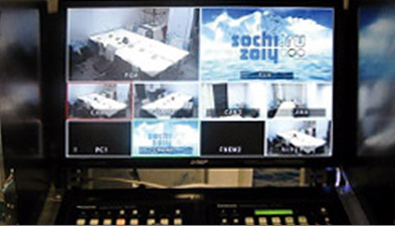 The Panasonic Professional Lineup