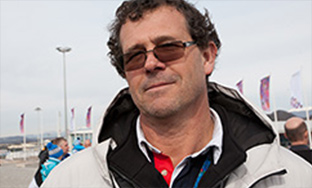 John Ryder
Worldwide Olympic Games Marketing Office
Panasonic Corporation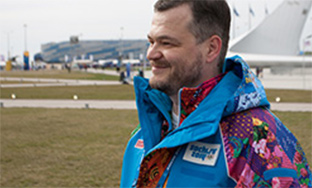 Sergey Braitsev
Sochi 2014 Organizing Committee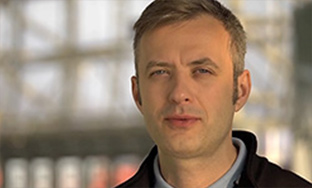 Dmitry Moskalev
Panasonic Russia
At the Closing Ceremony, Dmitry Chernyshenko, President of the Organizing Committee for Sochi 2014, expressed his gratitude to the staff of the Games, punctuating the importance of safety management for Sochi 2014.
For Sochi 2014, Panasonic installed 7,000 security cameras. If including auxiliary facilities, more than 10,000 cameras monitored the safety of the Olympic Games. This was a record supply for the Olympic Games and became a valuable experience for Panasonic to utilize for future Olympic Games.
High-Volume Delivery Achieved with Superior Cost, Performance, and Support
As the Opening Ceremony of the Olympic Winter Games Sochi 2014 drew near, detailed reports appeared on the heightened risk of terrorism. The level of security at the Games garnered global attention. Along with the reinforcement of security systems by police, security companies and other measures, one of the means OCOG took to tackle this critical problem is to use Panasonic's security cameras. Installed for Sochi 2014 were 7,000 cameras, far beyond the 2,500 installed at London 2012. The factors that enabled this increase were the superior cost, performance, and technical support when compared to the competition.
Dmitry Moskalev of Panasonic Russia said, "For the surveilance system, we chose IP cameras because they are capable of recording high-definition images. These low-cost IP cameras can keep overall cost low even in high volumes. Furthermore, they tolerate sudden changes in temperature and severe weather conditions. They are robust and can be used for a long time."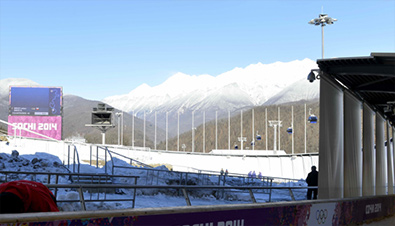 Security cameras alone cannot provide safety. Cameras must be able to connect to a central security system that collects, stores, analyzes, and makes decisions off the images. Mosalev looked back on the experience. "With its combined contribution, Panasonic's security cameras helped to monitor the safety of the venues."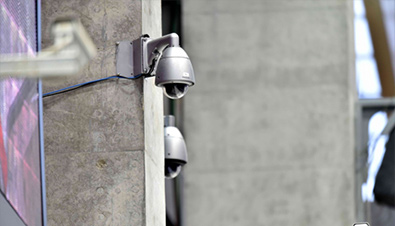 An Optimal Support Plan Rooted in Elaborate Calculation
"The most difficult aspect was the general compatibility between security systems. For instance, the disaster-prevention systems needed to be integrated with the crime-prevention systems. The most difficult challenge was to discern the diverse and frequent signals arriving from various locations and respond accordingly. We contributed our ideas and estimations for various factors like the location and quantity of camera installation, power consumption, transmission capacity, and necessary number of servers."
"As a result we supported to the safety operation of Sochi 2014 by fine-tuning our response to this elaborate undertaking," said Moskalev, beaming from having completed the Games without any issues.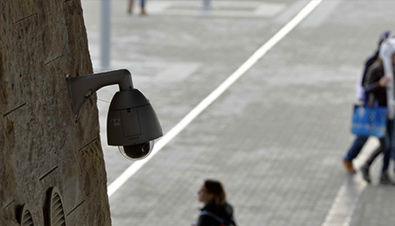 The Panasonic Professional Lineup