During the Olympic Games Atlanta 1996, Panasonic delivered a variety of broadcasting equipment including 300 units of digital cameras. Not only are the Olympic Games a "Festival of Sport," it is also a "Festival of Broadcasting Technology." During the Games, Team Panasonic endeavored new image-making solutions using various specialty cameras.
In the pole vault, we tried to shoot footage from a high angle to represent the athletes' perspective as they crossed over the pole.
In swimming, footage was taken from the pool floor as well as with an underwater camera, shifted vertically to film the flip turn. In archery, revolutionary footage was taken using bullseye cameras built into the back of the target, to shoot arrows head-on.
The Birth of Super-Slow-Motion Cameras
At the Olympic Games Atlanta 1996, the development of slow-motion cameras was the most important task.
The cameras allowed viewers to relive the excitement by playing back in vivid slow motion the decisive, fleeting moments in sports. By presenting in slow motion each delicate and dynamic movement of athletes unobservable by the naked eye, Panasonic provided a new way to enjoy spectator sports.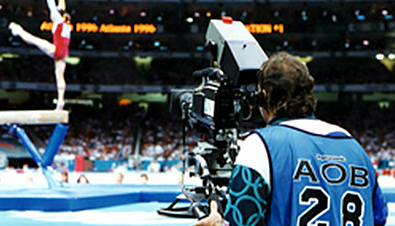 By shooting many more frames per second than normal, a slow-motion camera captures fluid moment invisible to the human eye. At previous Olympic Games, Panasonic's slow-motion camera, shooting at three times the usual speed, was highly evaluated for its image quality. For Atlanta 1996 however, it was necessary to realize even higher image quality through complete digitization.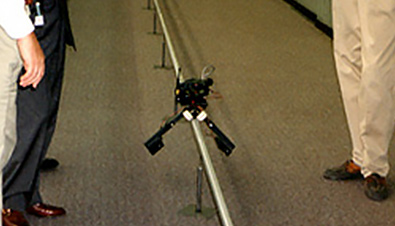 Slow-Motion Picture Quality Admired Worldwide
"With the new digital super-slow-motion camera, we needed to significantly improve the capability for digital signal processing, as well as the mechanical performance of the camera and its lens," said Koji Yamamoto, senior staff engineer in charge of creating the broadcasting equipment system, as he recounted the development process. "Since it consumed a lot of power, the early prototype was hot enough to burn you if you touched it. So, we had to put a cover around it."
By repeatedly trying and testing new ideas, Panasonic engineers were able to successfully develop the digital super-slow-motion camera. They engineered new processing circuitry that can realize amazing image quality and high performance for wide-field CCD imaging as well as digital and optical transmission, even at triple the usual shooting speed. Thanks to crisp slow-motion images without any blurring, the new camera was acclaimed by even veteran camera crews, and broadcasters around the world expressed their admiration for the technology.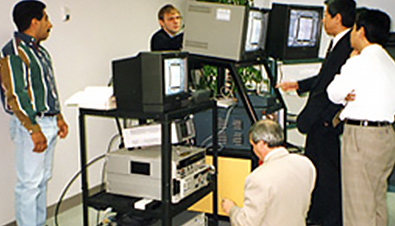 The Panasonic Professional Lineup