The Olympic Winter Games Vancouver 2010 was the first to use the HD Visual Communication System. The system allowed for bi-directional transmission of Full HD video and clear audio over the Internet without delay. Panasonic have shrank the distance between the venues with dynamic, real-time communication.
[Main Functions and Features]
Proprietary AV processing technology achieved high-quality image and sound with low latency and bandwidth.

Automatic rate-control technology minimized video glitches and sound disruptions to almost zero.

HDMI cables provided ease of connectivity with full high-definition television (Full HDTV) and video cameras.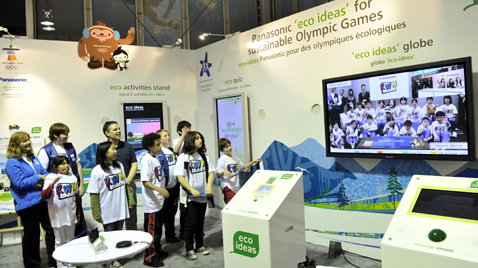 The Panasonic Professional Lineup