In 1989, Panasonic was vying to have its product become the official broadcasting equipment for the Olympic Games Barcelona 1992, fast approaching in three years. Perceiving this as a golden opportunity to enhance the company's track record, the most important factor in broadcasting equipment, Panasonic decided to make a bold proposal: the newly developed "D-3 digital VTR" system that placed high digital quality at the forefront. The Olympic Games would be the best stage to appeal the technological superiority of digital AV equipments by Panasonic.
International Feed in digital for the first time
This was a proposal that took into account the beauty of image quality, ease of use, and above all future potential.
The results of the competition: "YES"! It was the moment of convergence between the future of International Feed Production of the Olympic Games and Panasonic's vision. Thus, the International Feed production started, using digital technology for the first time in Olympic Games history.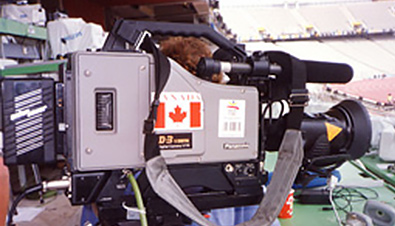 Beautiful Picture Quality Praised by Broadcasting Stations Around the World
The Olympic Games Host Broadcaster equipment is used under harsh conditions, often 24 hours a day with no breaks. Meanwhile, the reputation of digital systems, running smoothly with no large issues, improved thanks to the diligence of Panasonic staff.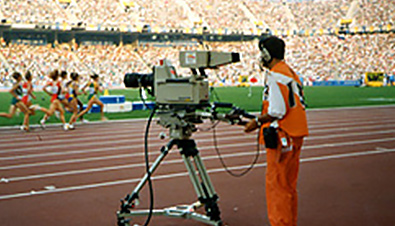 Digital systems can store the patterns of settings for operations and allow users to monitor the operational status as needed. These functions, which had not been available with analog systems, were highly evaluated by broadcasting operators around the world for their user-friendliness.
Moreover, people unanimously praised the beauty of the digital image. La Vanguardia, the leading paper of Spain, even went so far as to print a large spread on August 3 about Panasonic's digital broadcasting system.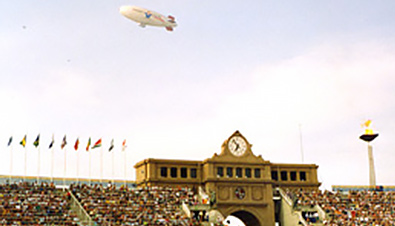 The Panasonic Professional Lineup