"Develop people before making products."
These are the words of our founder, Konosuke Matsushita.
"A company is its people. No business will grow without securing the proper personnel."
In the past and in the future, what moves the world is nothing other than "people."
We have things to accomplish.
We have responsibilities to fulfill.
There are things that can only be done by Panasonic Group, which has been developing and expanding worldwide products and services by always staying close to our customers' lives.
Our mission is to embody the desires of people around the world making further contributions toward creating an ideal society and lifestyles while solving global social issues.
Panasonic Group will continue to take on challenges through people and technology.
Aim to an "ideal society and lifestyles"
Panasonic is engaged in the research and development in the fields of Mobility, Home, and Business to realize an ideal society and lifestyles while solving global issues.
Autonomous Driving / Solutions
Obstacle Detection

Human State Recognition

External Perception

Dispatch Control System
Next-Generation Power Devices

Lithium Ion Battery System

Contactless Power Supply System
Lifestyle Noticed Everyday
Face Authentication In/Out

Face Settlement Self-checkout

Identification of Membership Facilities

Detection of Suspicious Persons
Lifestyle Data Analysis

Emotion Estimation

Variable House
Next-Generation Stores and Facilities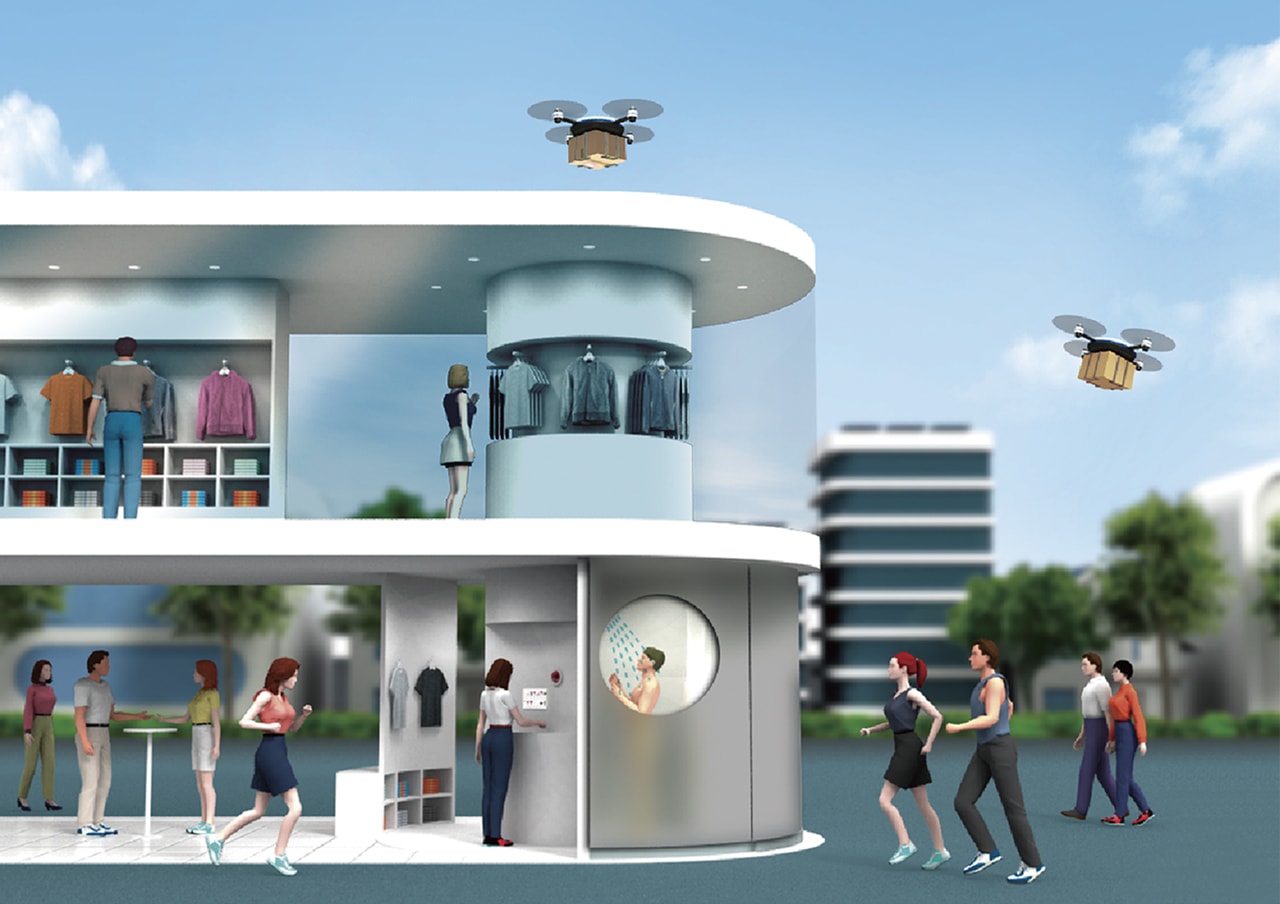 Unmanned Service Pot (Automatic Settlement)

Unmanned Delivery Robotics

Automatic Inventory/Replenishment

Behavioral Prediction
Improving Plant and Logistics Efficiency
Improvement of Work Capacity (Power, Efficiency Assist)

Autonomous Mobile Robot

Logistics/Transport Robots
Focused Technologies and Examples
The Activity Sensing Technology specializes in the understanding of human behavior in context by the processing and analysis of data from sensors in home. More comfortable and personalized services in the home can be offered through this technology.
Accurate extraction and identification of speaker features enables non-contact identification by voice, contributing to the provision of detailed services in consideration of hygiene and privacy.
Using data analysis that supports AI assignment setting, data collection, model design and systemization, we are able to improve business operations and create new business by using data stored in the company.
Autonomous Driving Service
Under the coexistence environment with residents, delivery services that also serves as a technology verification, using autonomous driving and remote control of multiple robots are currently demonstrated in Fujisawa SST, etc.
In addition to high image quality, high sensitivity, and high resolution, near-infrared light is used, for example, to detect blood vessels that are usually invisible. By visualizing normally invisible objects, this camera can be used for a variety of sensing applications.
Multimodal Authentication
By combining and complementing multiple AI functions, advanced sensing functions are realized.
We provide speedy solutions that contribute to problem solving through the evolution of AI technology.
High-Resolution Video Analysis
Technology for measuring the deflection and vibration of infrastructure such as bridge with imaging analysis. Contribute for labor saving and suitable maintenance.
Realize an indoor environment that leads people to better conditions with biometric and behavioral sensing technologies that can understand their conditions including inside such as emotions.
In the expanding IoT society, Internet connectivity is the key. "Nessum" enables secure and easy connections between devices on existing lines such as control, coaxial and power lines, as well as short-range high-speed radio.
Fifth Generation Mobile Communication
Methods/technologies have been developed for high-capacity, high-speed, and low-latency next-generation communication networks, where various frequency bands and radio systems can be used simultaneously or by switching. This creates a radio environment suitable for the IoT age.
Security Platform for IoT Market
Develop cybersecurity technology to monitor data of automobile, house, factory and building and to detect unknown attack by AI for building the foundation for IoT era.
High Performance Computing
Utilization of HPC platform composed of both internal and external HPC systems realizes high-throughput material informatics, CPS, AI training, and CAE, leading to accelerated digitalization of business and R&D.
Housekeeping / Nursing-care Robots
Technologies cultivated through development of Industrial robots have been utilized in new products. There is the challenge of developing new markets with new products, such as a cleaning robot that demonstrates superior performance in cleaning tough corners, and a training robot for improving walking function.
Social Issue-solving Robots
Robots are developed for solving human laborshortage due to aging and decrease in working population. Autonomous delivery robot that full-automatically derivers item like medicines or specimens in hospitals and mobility robot that improve the convenience of moving people and luggage at airports have been realized.
Robotics to maintain and enhance physical functions such as senses and muscle strength. Support without sense of incongruity by accurately guessing human intention.
By utilizing the elemental technologies of robots, we aim to change the state of the human mind, such as enjoyment and concentration, and to achieve well-being for each individual.
Key device / Manufacturing
All Solid State Batteries
Novel solid-state electrolytes with high safety have been successfully developed. We will challenge to realize all solid state batteries with exceeding performances in safety, energy-density, and charging speed over conventional rechargeable batteries.
Extraordinary high heat flow controllability can be achieved through phononic devices with nano-scale periodic structures (phononic crystals), which will contribute to solving thermal issues associated with carbon-free society in the AI/IoT era.
Photonic Integrated Devices
Next-generation sensors will be created through the development of new materials and process technologies for integration; and the demonstration of innovative sensing by means of cutting-edge laser technology, light-receiving technology, and optical modulation technology.
Innovation in material development has been realized through the use of cutting-edge AI technologies and HPC* Rapid repetitive cycles of data collection, learning & prediction, and evaluation accelerate the discovery of novel materials with target properties and help cut the overall R&D time in half.
※HPC:High Performance Computing
Home Power Generation: Using hydrogen and oxygen, electricity can be generated at home according to the energy demand of each household, creating an eco-lifestyle a step ahead of the times.
Development of a system using high capacity storage batteries was proactively promoted to create an increasingly secure/comfortable life with power storage. Power-storage system, Automotive lithium-ion battery system.
Pure hydrogen fuel cells have been put into practical use for the hydrogen society.
Several pure hydrogen fuel cells are in operation at the RE 100 Solution demonstration facility H2 KIBOU FIELD, located at the Kusatsu site in Shiga Prefecture.
Electricity can be saved simply by using home appliances based on Panasonic's proprietary "ECONAVI" technology, which is capable of detecting wasted electricity and automatically saving electricity. Each home appliance thinks wisely and saves electricity.
Digital / Cloud Technology
Panasonic Digital Platform
Optical Device Technology
Ultra-short-focus projection lens for video projectors
Digital Camrea / Omnidirectional array microphone consisting of many directional microphones
Lighting system using laser technology / Next-generation headlight
Biological Science Technology
Panasonic's beauty technology: nanocare "Oyasumi Navi" app creating an optimal air-conditioned sleep environment
Heat utilization technology
Air to Water / Absorption Refrigerator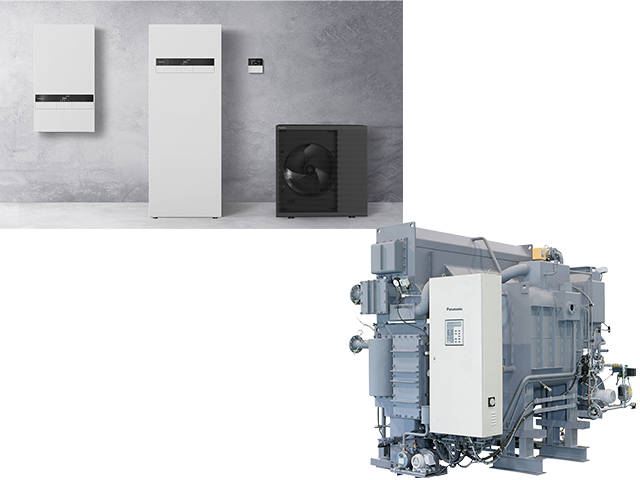 Material/Device Technology
Inverter compressor, Polypropylene-fiber reinforced resin
Comfortable Air Control Technology
Thermal insulation technology, Thermal discharge technology, Purification technology, Antimicrobial technology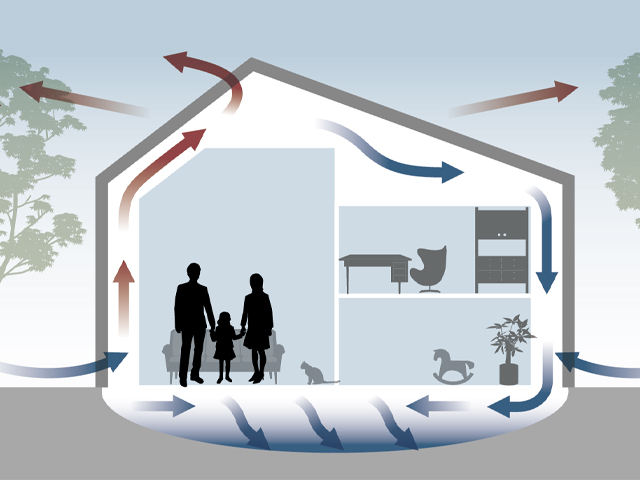 Material Production Technology
Functional materials for motor vehicle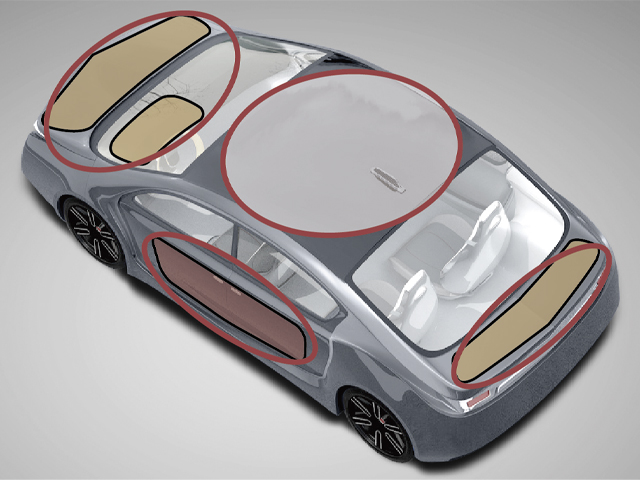 Environmental Core Materials
High Biomass Cellulose Fiber Molding Materials
Illuminance distribution simulation technology,
3D factory modeling technology