During the production of this video we became aware of the history and personal stories associated with a nearby dam and lake, so much a part of our lives that we seldom even thought about them. The electricity that we use every day is a product of the sacrifices and hardships of many people. We want everyone who uses electricity to learn the history of our local dam and the memories associated with it.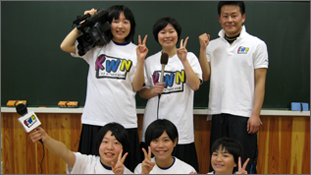 Teen suicide is a growing problem. Our realization that suicide is one of the leading causes of death among teenagers today was the catalyst for this video.
The video is the story of a teenager who is struggling with various issues. As he thinks about suicide, a mysterious happening causes him to realize that his death would bring tremendous pain to others. The message we want to convey is that death is permanent, much too high a price to pay as a solution for temporary problems.