Six finalist schools participated in an Awards Event in Hollywood, California, July 20 through 22. Entitled "KWN Winners? Week,? the round of events kicked off with the Awards Ceremony and included a 3D experience and exchange events enabling participants from around the world to get to know each other.

Teams from six finalist schools participated in Awards Ceremony and various events. The video shows their lively face during the event.


The Awards Ceremony was held at the Globe Theater at Universal Studios Hollywood, where finalist teams entered the theater via a red carpet. The announcement of the Grand Prize winner was greeted with enthusiastic applause.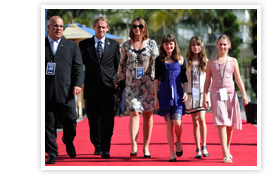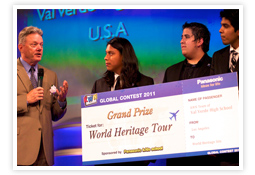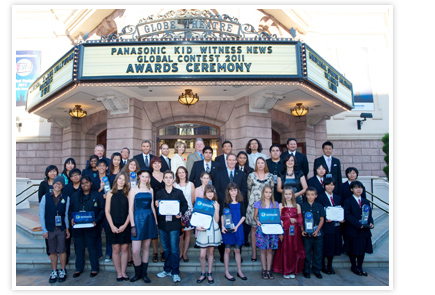 An exchange event planned by the US finalist school was enlivened by games of musical chairs and dancing. During the exchange event, sightseeing in Hollywood, and a tour of Universal Studios, members of the various teams interacted and forged friendships despite the barriers of language, and all were sorry to part after the farewell party on the final day.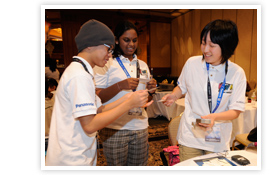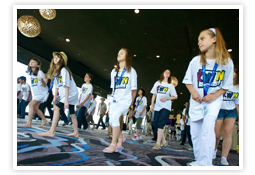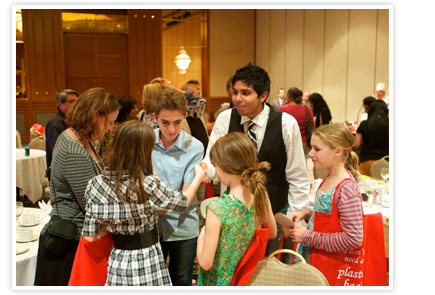 The finalist teams experienced the latest 3D video technology during a tour of the Panasonic Hollywood Laboratory located next to the Universal Studio,Hollywood.