Became one of the first Japanese companies to introduce a five-day workweek.
Under the slogan of "one day study, one day rest," the concept of a five-day workweek (two-day weekend) became widespread within the company and played a major role in improving the work ethic and efficiency of employees.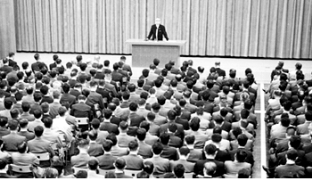 In accordance with amendments to the Equal Employment Opportunity Act, established initiatives to ensure equal partnership across the entire company, including the accelerated appointment of female employees.
Established the Corporate Equal Partnership Division (Women's Leap-Forward Division) and, identifying the need to create an organization where individuals can thrive regardless of their gender, age, nationality, or other attributes as a key management issue, promoted initiatives to encourage further female participation in management and their enhanced company life.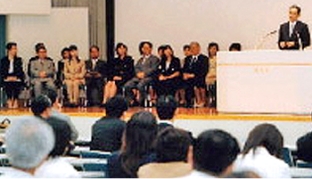 Appointed three female directors.
Introduced the e-Work program, including initiatives such as telecommuting, in order to support a healthy work-life balance and improve productivity through ubiquitous IT-driven work styles.

Established Diversity Promotion Month.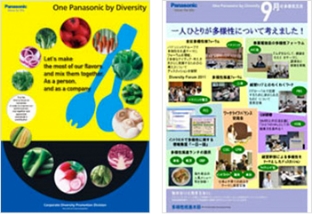 Diversity Promotion Month posters
Began Career Stretch Seminars for female employees.
Established the Global Diversity Policy.
Began initiatives to foster accelerated and integrated interactions throughout the Group.
Appointed our first female executive officer.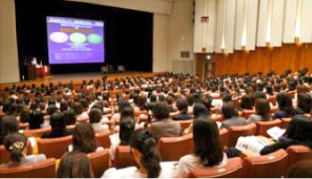 The 8th Women's Networking Forum in Osaka
Began management skill training aimed at strengthening organizational leaders' ability to manage diverse human resources.
Established the Diversity and Organizational Development Promotion Office to reinforce our efforts in this area. We focused on further improving the management skills of organizational managers and revitalizing communication.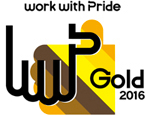 Launched A Better Workstyle activities by undertaking reforms which make work rewarding with the recognition that employees' job satisfaction and growth are linked to Panasonic's growth.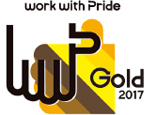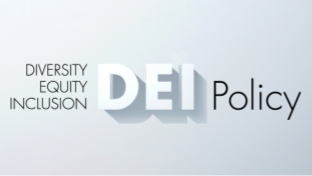 (Previously the Company-wide Diversity Promotion Forum, currently renamed to the Group DEI Forum).