Became one of the first Japanese companies to introduce a five-day workweek.
Under the slogan of "one day study, one day rest," the concept of a five-day workweek (two-day weekend) became widespread within the company and played a major role in improving the work ethic and efficiency of employees.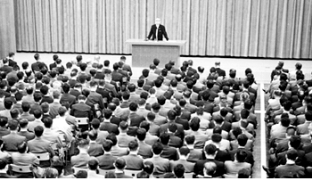 Established the Corporate Equal Partnership Division (Women's Leap-Forward Div.) and started promoting women as part of our management policy.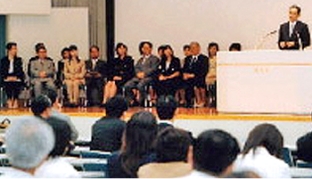 Worked to promote the appointment of women to managerial positions as part of our management strategy.
Established the e-Work Promotion Office. The e-Work program, including telecommuting, was launched company-wide to support work-life balance and improve productivity through ubiquitous IT-driven work styles.

Began displaying posters to raise awareness of diversity promotion at each workplace.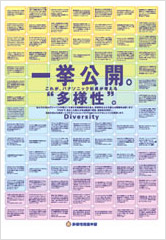 Appointed our first female executive officer.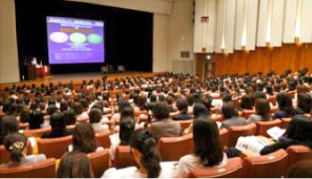 The 8th Women's Networking Forum in Osaka
Established Diversity Promotion Month.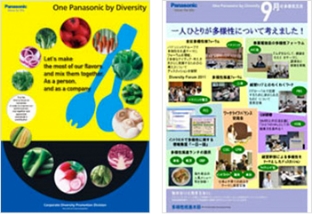 Diversity Promotion Month posters
Held the Company-wide Diversity Promotion Forum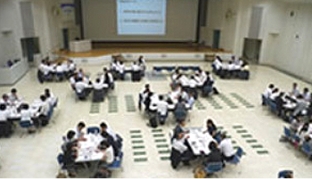 Company-wide Diversity Promotion Forum
Promoted various initiatives in line with the actual conditions at each workplace, such as business improvement activities and career support for employees on childcare leave.
Established the Diversity and Organizational Development Promotion Office to reinforce our efforts in this area. We focused on further improving the management skills of organizational managers and revitalizing communication.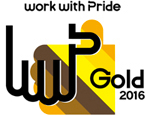 Launched A Better Workstyle activities by undertaking reforms which make work rewarding with the recognition that employees' job satisfaction and growth are linked to Panasonic's growth.