Promoting Regional Environmental Sustainability Management
In the Panasonic Group, each Regional Headquarters, sales company, manufacturing company, or other Panasonic entity plans and implements its own environmental sustainability activities in line with its own local environment issues and business characteristics, based on the annual environmental management policy set by the Group. The scope of the plan is not limited to reducing environmental impact, complying with environmental legislation, or preventing environmental risks. In fact, the plan covers a variety of matters including resolving environmental issues through business activities in collaboration with local business partners and promoting social contribution activities in coordination with local communities. We are working globally to build a more sustainable society.
South East Asia & Pacific
Factory Tour and Handmade Battery Workshop in Thailand
Panasonic Energy Thailand (PECTH) invited local elementary schools' students to the factory to understand more about the factory's green manufacturing initiatives and Panasonic's green technology. The objective of this activity to educate the young generation and raise their environmental awareness. An interactive hands-on workshop was also held for students to learn about the green technology used in making environmentally friendly battery with no added hazardous substances, mercury, lead and cadmium.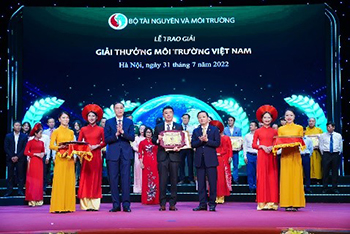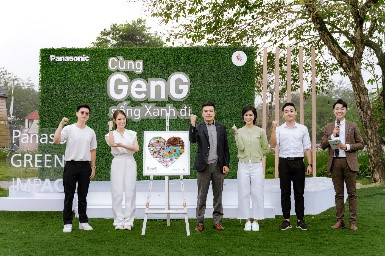 Tree Planting and Battery Exchange Program in Vietnam
Panasonic Vietnam Group organized a series of environmental activities in collaboration with The Center for Natural Resources and Environment Communication - Ministry of Natural Resources and Environment and People's Committee of Nam Dinh province. Panasonic employees, together with the government and the local community, planted 18,000 casuarina trees and collected 3,000 kg of trash in a coastal clean-up activity at Nam Dinh Province. Panasonic employees also conducted Eco Learning Class with a hands-on workshop on creating eco-friendly products from old plastic bottle caps for the local secondary students to learn more about environmental protection solutions. As part of the sustainability efforts, a battery exchange program was organized where used batteries were collected and exchanged with new Panasonic environmentally friendly batteries free of charge for the local community. Since 2016, this program has collected approximately 50,000 hazardous batteries and donated more than 20,000 Panasonic environmentally friendly batteries.
Appreciate if you can share with us the final draft once available. Thank you.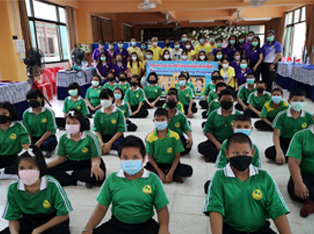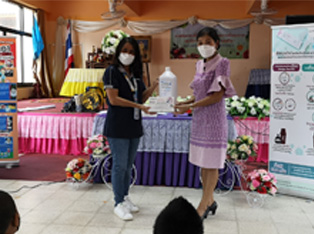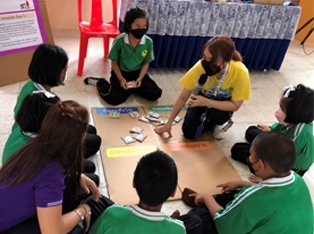 Panasonic and Lawson Partner to Open First Eco-Friendly Store
Panasonic & April 28, 2021: The first environmentally-friendly shop - Lawson 7in-ro 1010 was opened in a partnership between Panasonic and Lawson. This store is an environmentally-friendly store created by the two companies to save energy and reduce CO2 emissions.
Uses Panasonic's R 448 A/R 449 A refrigerant outdoor unit with a low global warming potential (GWP), achieving 1/3 GWP of conventional refrigerants.
Reduce electricity consumption by improving lighting efficiency
Uses LED lighting with a chromaticity index Ra > 80 and high lighting efficiency of 100 ml/W, reducing electricity consumption by 10%
Energy-saving through the introduction of a monitoring system (Panasonic cloud system)
Panasonic's unique IoT technology enables centralized store management. The lighting is automatically controlled according to the weather, enabling the automatic control of all cooling devices in the store. 20% reduction from 2015 standard store energy consumption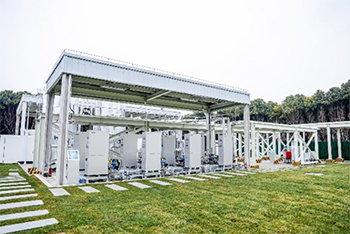 Panasonic China's First CO2 Zero Factory
Panasonic Energy Wuxi Co., Ltd. achieves its first CO2-free plant in China in our company. Thanks to innovations in production techniques and processes, the use of advanced energy-saving technologies, LED lighting, and other measures, in 2020 we were able to reduce CO2 emissions by 44000 tons to 0, making it the largest CO2-free plant in the Panasonic Group.
Promotion of minimum energy consumption

Construction of an automatic production line with a double-arm robot as the main component, increased production capacity by 10% with the same energy as before, production process
Contributing to the reduction of defects
Energy conservation of up to 14% through the introduction and process of smart EMS automatic energy conservation control using AI
Introduction of inverter compressors and vacuum pumps: Energy conservation through use of inverters, CO2 reduction 330 t-CO2/year

Introduction of photovoltaic power generation systems (Introduced in FY 2016, generating capacity 1.6 MW)
Procurement of I-REC certificates
Procurement of credits to offset CO2 emissions from fossil fuels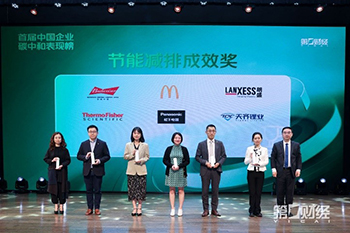 Biodiversity: Insect meadow at the Panasonic location in Wiesbaden, Germany
As a contribution to biodiversity, a part of the grass area around the Panasonic offices in Wiesbaden (Germany) have been transformed into a thriving meadowland, by seeding wild flowers which are particularly beneficial to all kinds of insects. The high meadow grass provides plenty of nectar for bees, and dwelling / breeding places for all kinds of insects and several kinds of butterflies can also be seen.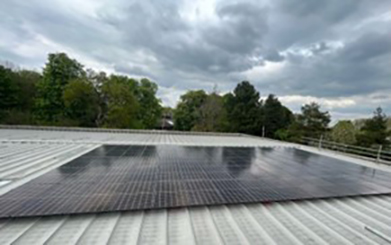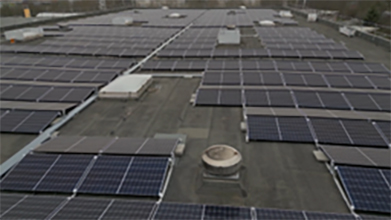 Call2Recyle named Panasonic Corporation of North America and Panasonic Canada Inc as recipients of the annual Leader in Sustainability Award
In 2020, Panasonic North America greatly contributed towards helping Call2Recycle reach a milestone of recycling more than 8.4 million pounds of consumer batteries. Panasonic continues to take leadership in promoting responsible consumer battery management throughout 2021 and the future. In 2020, Panasonic Canada Inc greatly contributed toward helping Call2Recycle reach a total of 4.1 million kilograms of batteries – an increase of one million kilograms from 2019!

Panasonic Earns 2020 ENERGY STAR® Partner of the Year--Sustained Excellence Award
Panasonic is proud to announce that it has received the 2021 ENERGY STAR Partner of the Year – Sustained Excellence Award for its continued leadership and superior contributions to ENERGY STAR from the U.S. Environmental Protection Agency and the U.S. Department of Energy. Panasonic has earned this accolade nine years in a row.
The ENERGY STAR Partner of the Year – Sustained Excellence Award is the highest honor bestowed by the ENERGY STAR program. Winners are part of a distinguished group that has made a long-term commitment to fighting climate change and protecting public health through energy efficiency. They are among the nation's leaders in driving value for the environment, the economy, and the American people.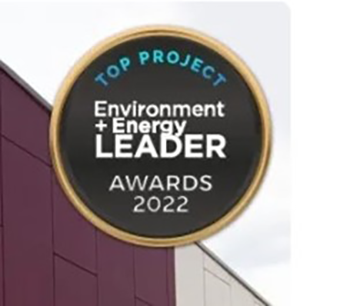 Costa Rica battery plant receives two environmental certifications.
In April 2020, the battery plant in Costa Rica completed the installation of 392 solar panels as part of a public-private partnership project supported by the Costa Rican government, which uses solar power to cover 10% of the plant's electricity use. Through this project, we achieved 100% renewable energy in our electricity consumption. In addition, we made thorough improvements to our plant facilities and designs to conserve energy. In addition, we utilized credits that offset CO2 emissions from fossil fuels, such as diesel for use in emergency power supplies. In Costa Rica, we became the first country to be certified as a "carbon-neutral plant".At the same time, we have been highly evaluated for our efforts to improve waste resource efficiency, environmental education for local elementary schools, and tree-planting activities. We have also acquired the "blue flag certification" which is the country's original environmental certification. The plant is working to raise the environmental awareness of all employees by inviting applicants to an in-house contest for environmental initiatives to be held the following year.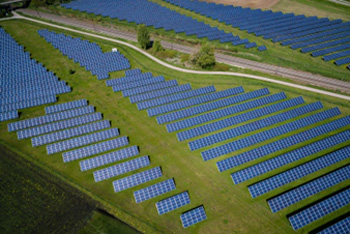 India, South Asia, Middle East & Africa
Initiatives for Sustainable Global Environment- Panasonic India Private Limited
To achieve a 'better life' and 'a sustainable global environment', Panasonic strives towards creation and more effective utilization of energy which extends the amount of energy used, aiming for a society with clean energy and a more sustainable lifestyle.
For sustainable global environment, Panasonic undertook multiple activities in in FY 2020.
Harit Umang: On the occasion of Panasonic's Centenary, Panasonic India launched Harit Umang (Joy of Green) in February 2019, initiative was active in FY 2020 which aims to create awareness and sensitization on adoption of Green Practices with the vision of "A Better Life, A Better World". The program aims to impart knowledge about Best Green Practices to students by engaging Schools, Universities and Resident Welfare Associations (RWAs) in Delhi National Capital Region in India.
Under Harit Umang Initiative, Diwali Wali Safai campaign was organized on Diwali festival. Intending to build a greener ecosystem and deliver a better tomorrow for the coming generations, Panasonic India launched an awareness campaign, #DiwaliWaliSafai on responsible disposal of E-waste. Marking the International E-Waste Day, the campaign encourages consumers to be more responsible this Diwali with their cleaning by giving their old unused electronic devices for recycling.#DiwaliWaliSafai by Panasonic is an endeavor to not only educate but also help consumers to responsibly dispose their E-waste by offering free of cost home pick-ups for large appliances and assistance in identifying closest collection centres.
For more information about 'Harit Umang – Joy of Green', please visit
https://harit-umang.in.panasonic.com/