The potential of SDG project "SDG Smile," undertaken by Gamba Osaka
Since its establishment in 1991, Gamba Osaka has engaged in a range of activities focused on its hometown, based on its policies of "contributing to the promotion of sports culture," "creating dreams and excitement for people through soccer," and "building close ties with the region and contributing to the vitality of the regional community." In 2021, the team's 30th anniversary, they set forth the activity slogan of SDG Smile and put its logo on their uniform. They are promoting the activity extensively for the better lives of the people in the region and to create a better future.
Founded in 1991.They have been competing in the J League since its first season in 1993. Former Oita Trinita coach Tomohiro Katanosaka joined to lead the team, and they redesigned their emblem. They started the 2022 series as a renewed team. ( coach Tomohiro Katanosaka, used to play an active part as a Gamba Osaka athelete. As a head coach, lead to victory 8 out of 9 games.)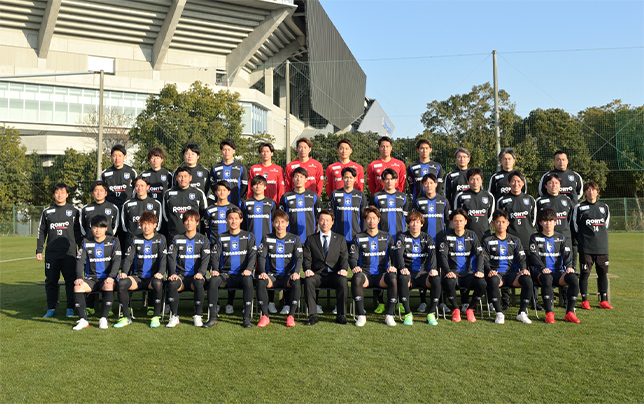 "Born 1992 in Hyogo Prefecture, team number 3. His position is defense. He has played for Gamba Osaka Junior Youth,Yonago Kita High School, the Kashima Antlers, Toulouse FC (France) prior to joining Gamba Osaka. First selected as Japan representative in 2014. Played as a regular in the 2018 World Cup Russia tournament."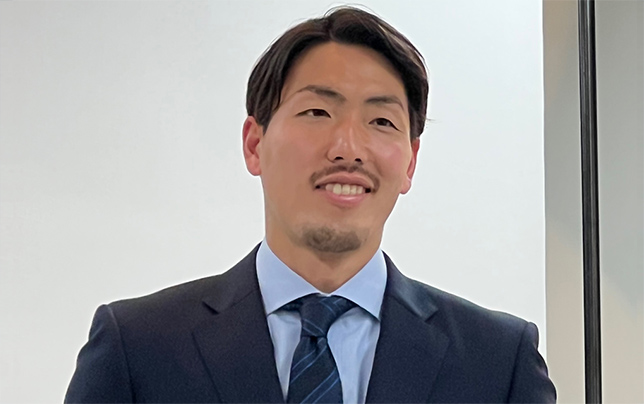 Someone who does things right even when no one else is watching is the most impressive
From among the 17 SDGs, Gamba Osaka is engaging in the following four: Ensure healthy lives and promote well-being for all at all ages, Ensure inclusive and equitable quality education and promote lifelong learning opportunities for all, Make cities and human settlements inclusive, safe, resilient and sustainable, and Strengthen the means of implementation and revitalize the global partnership for sustainable development. There are many other items we need to work on as well, but we are starting with the work that's right in front of us, even if it's a small thing. For example, discarding trash in a way that conforms to the rules determined in the region is related to protecting the earth. Even with a small matter, someone who does things right even when no one else is watching is the most impressive. I want to grow to be that kind of person, and want to live in that kind of world, so I'm starting with myself. Then the person next to me will get involved, and before long the organization will get involved.
Children look up to soccer players, so we have some influence over society in that regard. Being aware of that while continuing activities in which the players and the entire organization come together as one, I hope we can expand the sphere of the SDGs.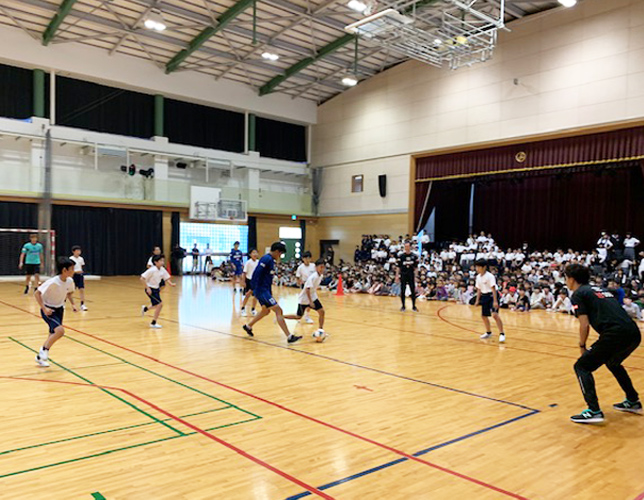 Getting inspiration from the smiles of children
"With the spread of COVID-19, many events have been cancelled. I hope things can go back to normal soon, and that we can enjoy playing soccer with the children again. When children come to events, they see the players and get really excited, but the truth is we get so much inspiration from the smiles of children. The emotions of the children remind us that playing soccer is fun.
I realized that even if someone is a pro soccer player, if they forget that playing the game is fun, things just won't go well. I hope to continue having chances to connect with children so that I never forget the fun of soccer. "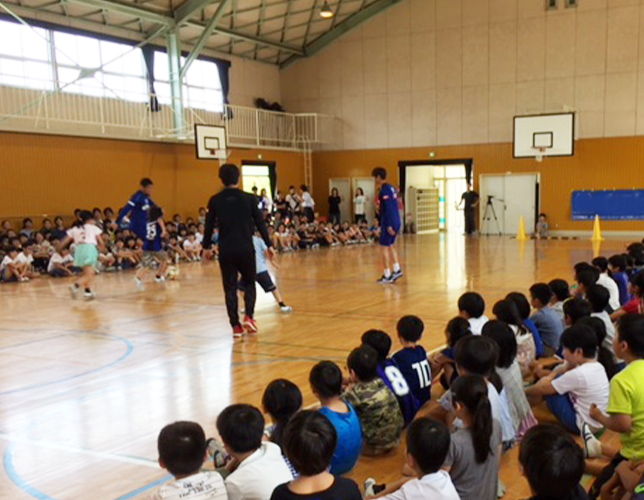 A dream to reunite with the children I teach as athletes
"I'm from Hyogo, and when I was small, I often went to watch Vissel Kobe play. At that time Kazuyoshi Miura was playing on the team, and I was so happy to see "King Kazu" in real life!  After that, I became a professional player and actually played Kazuyoshi on the field. It was really moving. Someday, I hope to reunite with the children I teach as pro athletes, and to play soccer together with them. That's why I hope I can remain active as a player for a long time.
I bring my son to play on my days off, and sometimes meet youth soccer players. Although baseball is still more popular among young Japanese people, I hope to increase the number of young soccer players in our hometown through the activities of the team."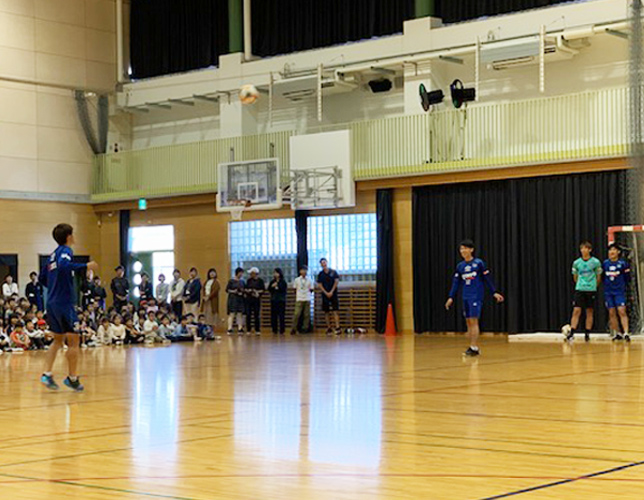 Raising the next generation through regional contributions
Panasonic is sympathetic to the aims of the Olympic and Paralympic Games, which are to "realize a better world and inclusive society." The company has been providing support as a Worldwide Partner to the Olympics since 1987 and the Paralympics since 2014. And going forward, it will offer educational opportunities that draw out the potential of students through various sports activities in addition to soccer lessons. We will contribute to the development of the young generation who will be responsible for carrying the future.
In addition to the homepage, Gamba Osaka is on Twitter, Facebook, Instagram, their video site (GAMBA-FAMiLY.NET), and LINE! They post information daily, so please follow and support the team!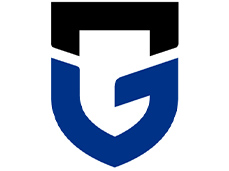 Mr. Shoji made use of his spare time at training camp in Okinawa to respond to this interview. "Last season we put up disappointing results, so this season we're aiming to reach the top three, and beyond that, striving to win the championship. In addition to having a new coaching staff, all of the athletes are psyched to compete at our very best, so you can expect great things from our team!"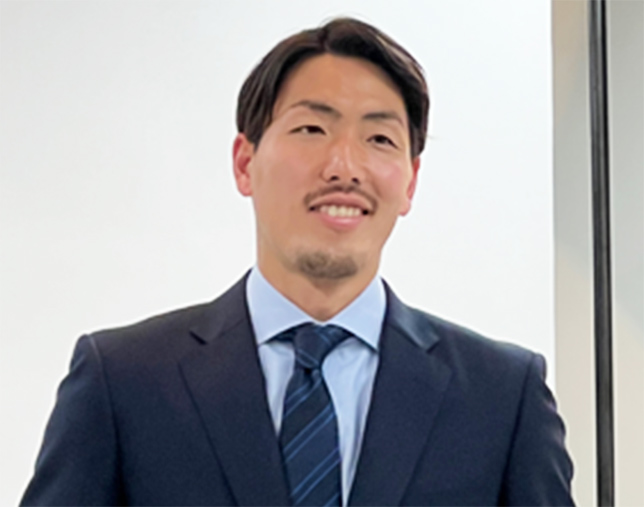 Official Worldwide AV Equipment Partner