Passing the Torch: Katie Ledecky Inspiring a New Generation of STEM Leaders
Name: Katie Ledecky
Sport: Swimming
Events: 200-meter freestyle, 400-meter freestyle, 800-meter freestyle, 1,500-meter freestyle
Olympic Experience: London 2012, Rio 2016, Tokyo 2020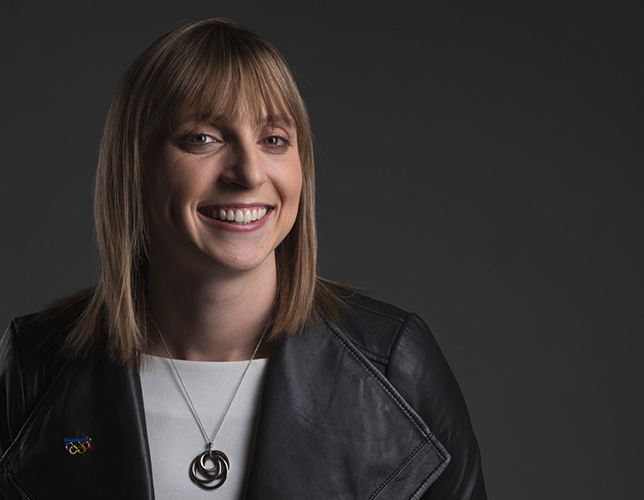 While many children grow up having athletes as role models and personal heroes to look up to, very few can say that they actually have had the opportunity to compete alongside them as a member of the same team. For Olympic swimmer Katie Ledecky, that dream came to fruition not just on one occasion, but in three separate Olympic Games as she and her childhood hero Michal Phelps raced under the American flag and most recently as proud members of Team Panasonic in the Olympic Games Tokyo 2020.
Ledecky has been in the water since the age of three when her mom first taught her to swim. While she fondly looks back at all the times that family, friends, coaches, and teammates have shown their unwavering support that has shaped her into the sensational athlete that she is today, a brief brush with Phelps as he gave her his autograph amongst the chaos at a 2003 Maryland swim meet when Ledecky was just six years old was one of the driving inspirations that gave her the courage to eventually go on and compete on the world stage.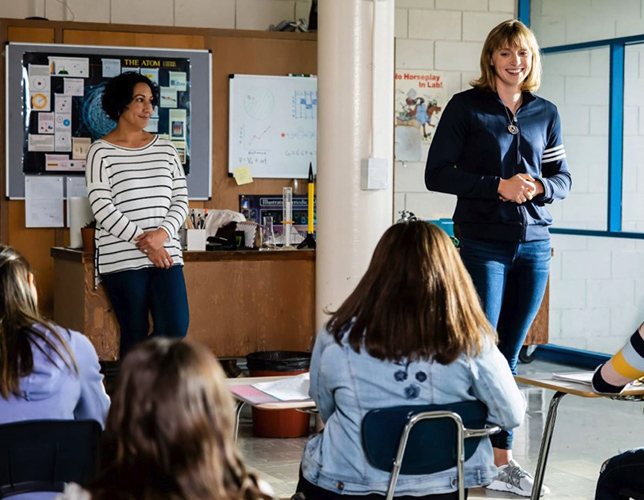 Fast forward to Ledecky's initial debut at the Olympic Games London 2012, at the age of just 15, Ledecky took gold for Team USA in the women's 800-meter freestyle event. Less than ten years after their first encounter, Phelps gave her a high five and wished her good luck in the ready room right before her first race.
Today, Ledecky herself is signing autographs at swim meets and seeing the next wave of young swimmers, athletes, and students coming to support her as well. And just as Phelps inspired her, she hopes that her journey can go on to inspire the next generation not just in the stadium, but in the classroom through dynamic STEM education initiatives launched in partnership with Panasonic.
"Any opportunity I have in life to inspire young kids to pursue their passions, I'm going to take it." – Katie Ledecky
According to the Bureau of Labor Statistics, over the course of the next five years, 1.4 million new computer science jobs will need to be filled throughout the United States. Currently, with only 400,000 computer science students heading down that track, the need for STEM education is evident now more than ever.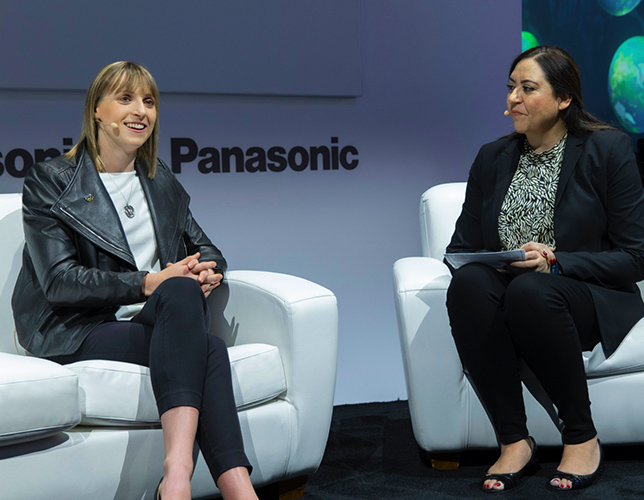 Announced during CES 2022, the "STEM Forward" program is the latest collaboration between Ledecky's passion for STEM education and Panasonic's legacy of innovation. It seeks to provide families, educators, and young innovators with digital tools and resources that show how technology can be harnessed to improve lives and make the world a better place.
"I am delighted and honored that Panasonic shares my values regarding education and has generously chosen to sponsor this initiative," says Ledecky, who recently graduated with a STEM degree herself.
A World of Opportunities Made Possible Through Technology
As a world-class athlete, some may think that swimming and athletics must always come first for the 15-time world championship gold medalist. In reality, however, for Ledecky and her family, education has always been a top priority that goes hand and hand with her achievements in the pool.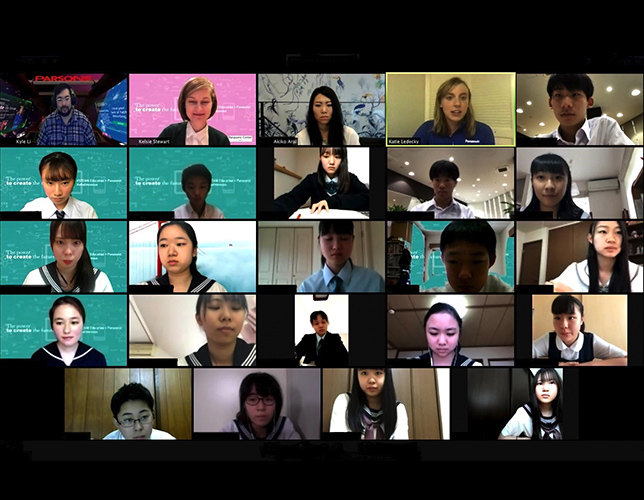 In light of Tokyo 2020 being pushed back a year due to the COVID-19 pandemic, Ledecky took this opportunity to finish her degree in psychology at Stanford University as all classes went online, further allowing her to balance her schedule as she focused and set her eyes on training for 2021. In regards, Ledecky gives thanks to all the innovation and ingenuity that powered the technology that made her dreams of getting a college degree a reality, thus furthering her appreciation for STEM education even more.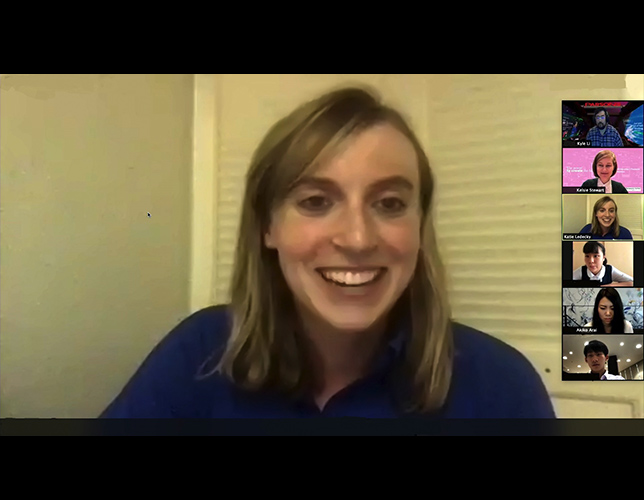 "I think that science, technology, engineering, the arts, math; those subjects are actually crucial because so many jobs are reliant on those skills. And so that's why I'm so very passionate about talking about STEM education. We use video review and we use math and we use statistics to try to get that extra edge because it could be a second or even tenths of a second or even hundredths of a second that's the difference between a gold medal and a silver medal or a bronze medal and not medaling at all," she remarked at an online Panasonic workshop back in August 2021.
Katie Ledecky's Olympic journey was ignited by a chance meeting between her and her childhood hero Michael Phelps. That very same spark burst into a powerful flame that forged the world-class athlete, brilliant STEM scholar, and inspiration that Ledeckey is today.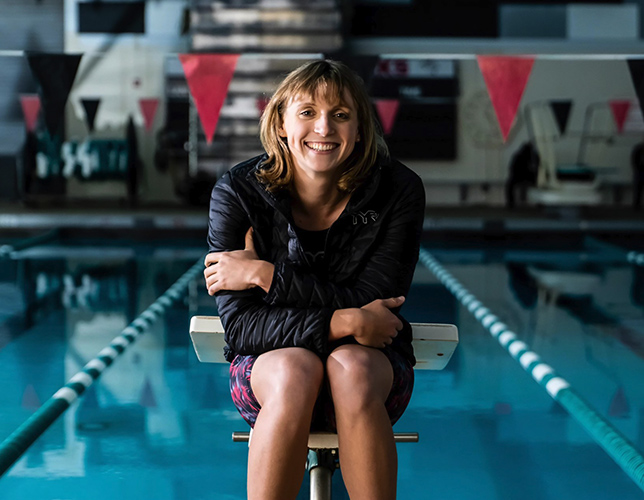 "Developing people before making products" is at the core of Panasonic's guiding principles as a company, and STEM education is at the forefront of that very same mindset that is shared not just by Panasonic, but is also embodied by Ledecky. Both Panasonic and Ledecky hope that by giving back and continuing to provide STEM opportunities to bright young minds across the world, they can fan the flames that fuel the next generation who, in turn, will inspire the next

Official Worldwide AV Equipment Partner