Pamela Rosa: Empowerment Starts
With Your Own Words and Actions
Name: Pamela Rosa
Sport: Skateboarding
Events: Women's street
Olympic Experience: Tokyo 2020
In 1974, Panasonic established its first Brazilian factory in the town of São José dos Campos. Today, it is the only alkaline battery factory in the Americas. But São José dos Campos isn't known for just the factory—it is also the hometown of world-class Brazilian skateboarder, Pamela Rosa. Never in her dreams did she imagine that a childhood whim to join her friends on their skateboards would land her a monumental career as a professional skateboarder with six X-Games medals and a chance to represent her country at the Olympic Games Tokyo 2020.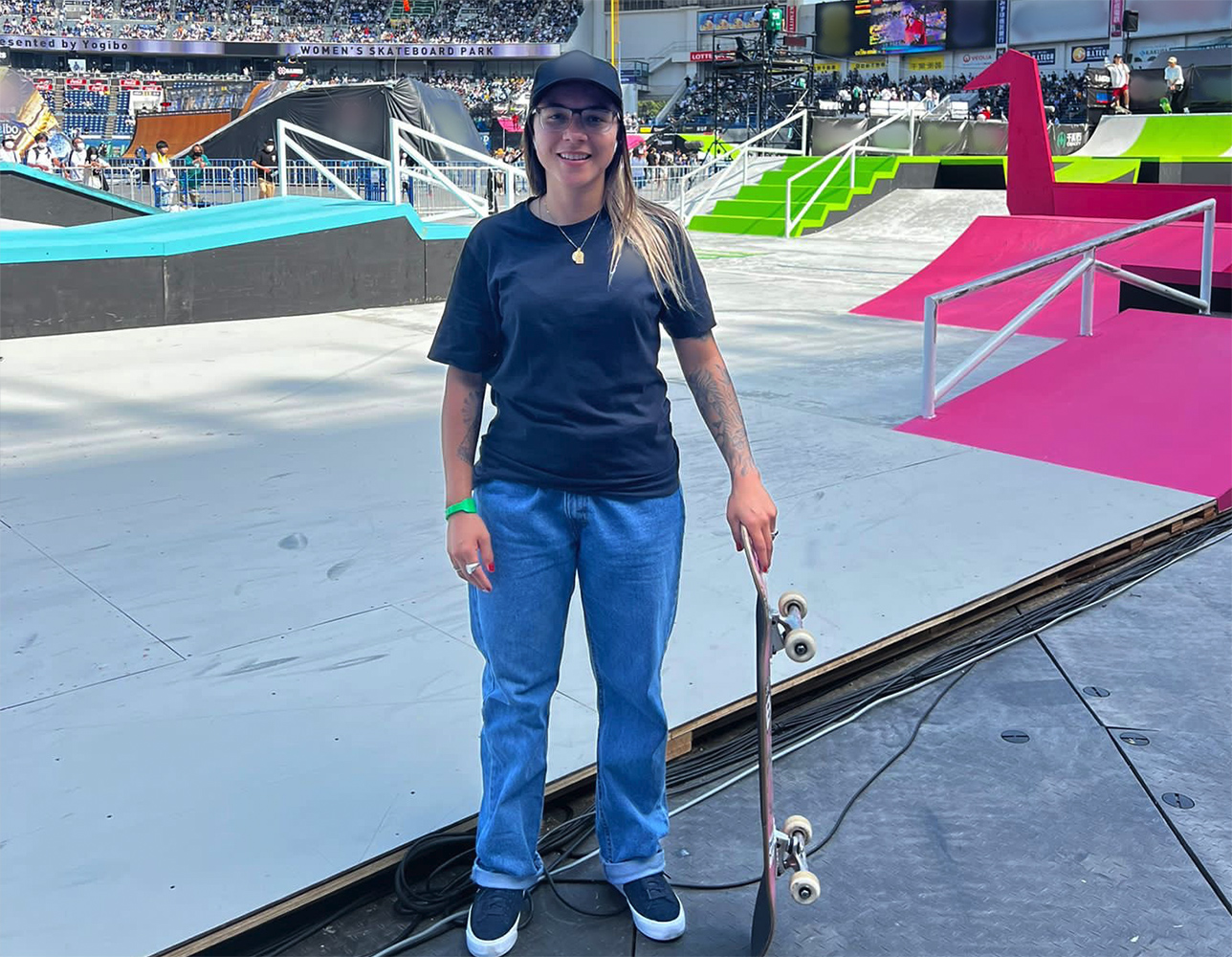 Rosa grew up in a community that was heavily affected by poverty and hardship. With her entire family crammed together in a one-bedroom house, Rosa's parents were always looking for ways to keep her entertained and active outside. Then one day at the young age of eight, Rosa got on a skateboard for the first time and she hasn't stopped since.
After seeing their young daughter take on the tallest ramps and attempt tricks that even the oldest kids wouldn't dare try, Rosa's parents realized their daughter might have something special going on. Sacrificing the utility bills, they made the tough decision to buy Rosa her very first skateboard.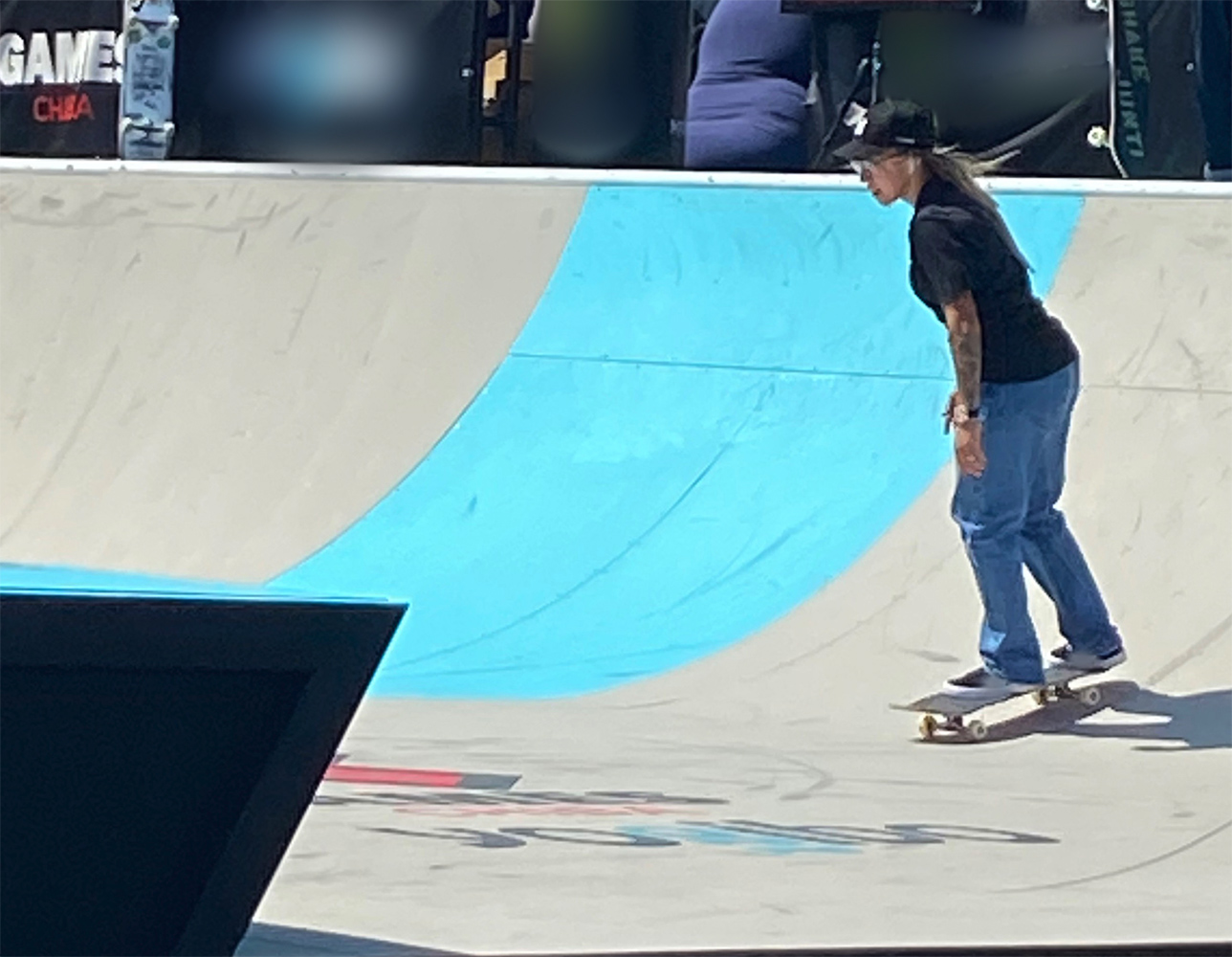 Six years later, she debuted as a bright-eyed thirteen-year-old at her first X Games. Despite being met with disappointing results, her passion for the sport blazed ever hotter and the following year, she beamed proudly from atop the podium, silver medal draped around her neck.
At first, breaking into the skating industry was difficult for Rosa. Paying for contests, hotels, and travel was incredibly straining for her family, who was already in a difficult financial situation. Not to mention all the money that needed to go into gear for Rosa to skate her best! Luckily, their community saw hope in her dream, and friends and neighbors donated what used parts they had, with a few local skate shops even offering her free skateboards as early sponsors.
As is inevitable with the sport, Rosa took quite a few nasty falls and spills during her training, so her family spent a lot of time in hospitals and in the company of physical therapists, many of whom became close family friends. One doctor in particular, Hamilton Freitas Filho, saw what great potential lay in the eyes of the young skater and decided to invest in her career, hiring professionals to train her in the U.S.
Combined, the actions of a few in the local community got the wheels of young Rosa's skateboarding career turning. Six X-Games medals later, she is exploring various ways to pay them back for all their support.
"I want to be an inspiration to other people." - Pamela Rosa
As Rosa's career started to take off, the money she earned from winning competitions and from sponsorship deals began to rise and she was finally able to give her family the life they deserved. She got her family into a better and bigger house and is currently paying for her sister's university education.
Another place Rosa is giving back is to her hometown, where her career all started. She is committed to helping build a public skatepark, hoping that skateboarding will inspire and impact her local community in the same way it did her and her family.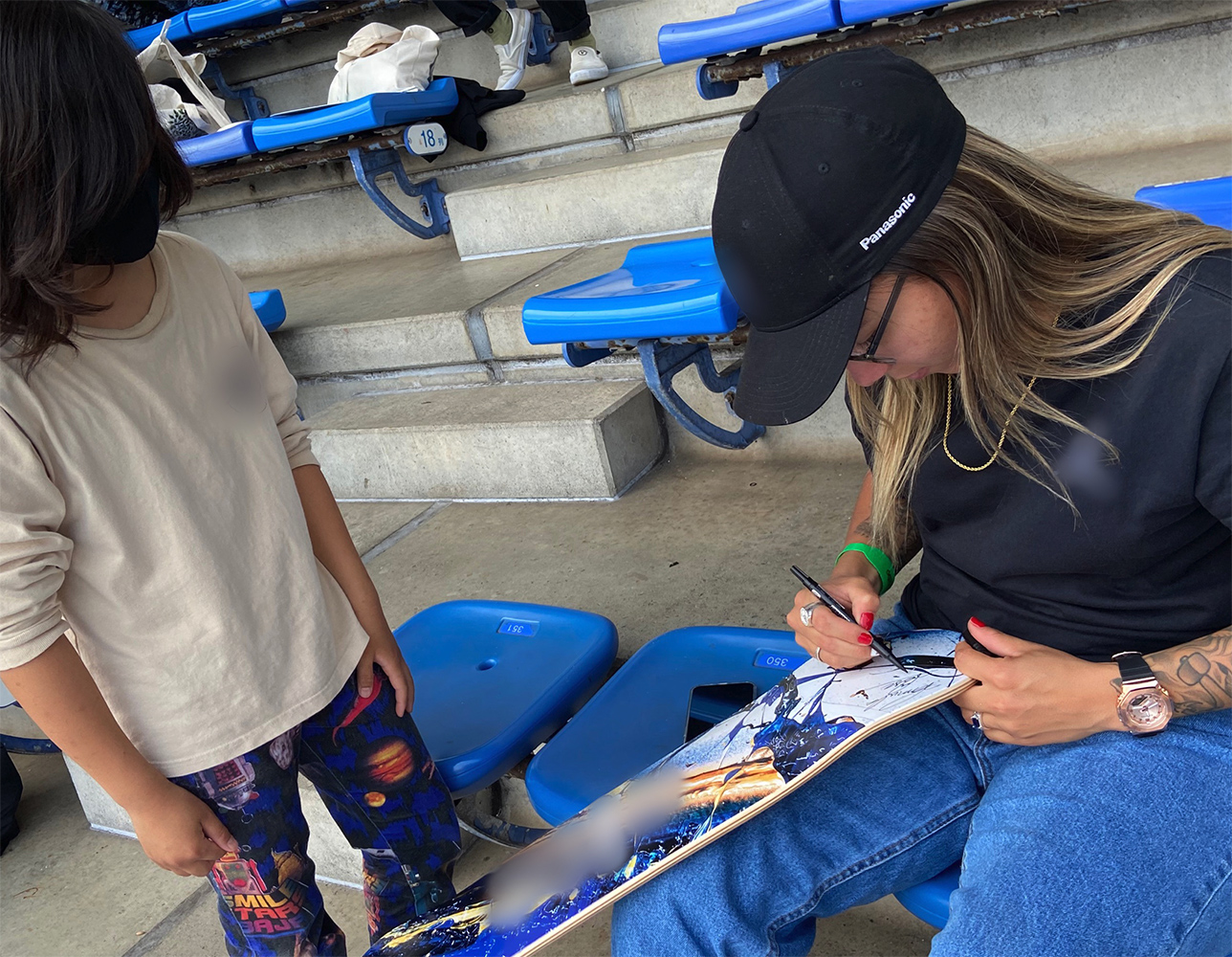 Perhaps her biggest contribution to society, however, is how she empowers others. As a member of Team Panasonic and as a professional athlete, Rosa recognizes her powerful ability to influence trends, lifestyles, and even other people. Through her actions and words, she hopes to serve as an inspiration and role model for others, especially other young female athletes in skateboarding, a predominantly men's sport.
At just nineteen years old, representing both Team Brazil and Team Panasonic at the Olympic Games Tokyo 2020 was like a dream come true. It was something that brought both herself and her family an incredible amount of pride and joy. While she didn't make the podium in Tokyo, upon returning home, the Brazilian Olympic Committee bestowed an award for her incredible achievements both on and off the skate ramps.
Now, her eyes are set on Paris 2024. But while she trains, she is looking forward to collaborating even more with Team Panasonic to make a positive impact on the world and inspire others to fearlessly follow their dreams, just as she did.

Official Worldwide AV Equipment Partner