For an era where workplaces and living spaces are connected,
eading to new ways of being busy.
Panasonic's designs to support new working styles
More and more time is spent working from home.
At the same time, there are issues with lack of personnel at the workplace, due to fewer people going into the office and reduced working hours.
New ways of being busy are being created by these new working styles.
Panasonic technology helps with things you're too busy to handle, forget, or tend to mess up.
By connecting everything through IoT, or taking them outside the home, your new lifestyle can be made comfortable.
Examples of UD products that help busy people in the era of new working styles.
By linking with home electronics that support IoT, other speaker-equipped home electronics such as televisions can be used to provide information such as when washing machines or cooking have finished, or when the room temperature rises, for example. They can also provide voice notifications of things that are easy to forget, like garbage disposal dates or when to take medication, if programmed in advance. This provides support for each person to live a comfortable life in their own way.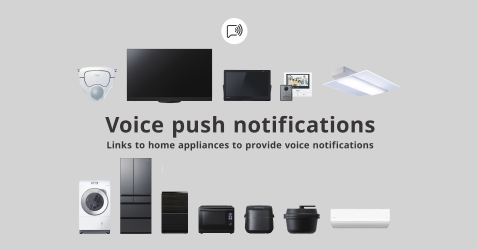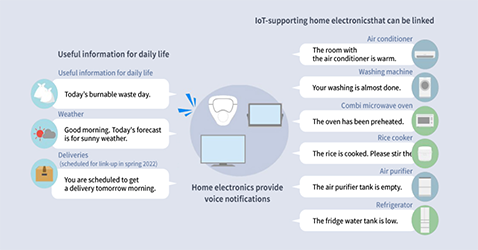 Redelivery requires both the customer and the delivery person to make extra efforts. But this way, deliveries can be made even when no one is at home. Easy to install, with no wiring needed. Testing has been carried out to verify its effects for solving the social issue of redelivery, an issue that is increasing nationwide. The redelivery rate dropped to a sixth in just four months. Customer stress and delivery personnel work were both greatly reduced.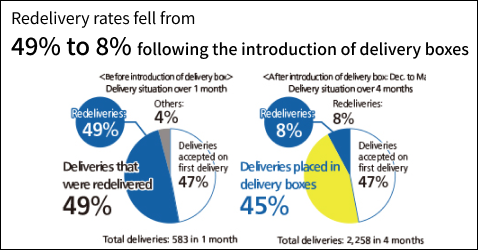 Cleaning rooms in a triangular form from corner to corner. Lightens the chore of doing the cleaning.
By connecting it with a speaker containing Google Assistant (sold separately), you can operate it by voice as well.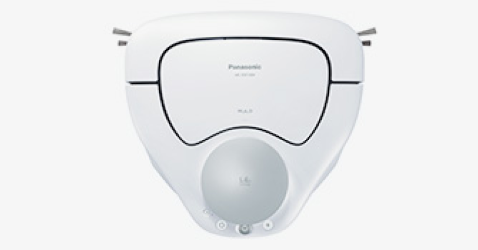 Just pull it out from the Clean Dock and start cleaning. Being a separated style, it can clean things without feeling heavy.
Each time you charge it, the Clean Dock will automatically collect the waste from inside the vacuum. Simple, clean disposal of rubbish that only requires replacing a paper bag about once a month.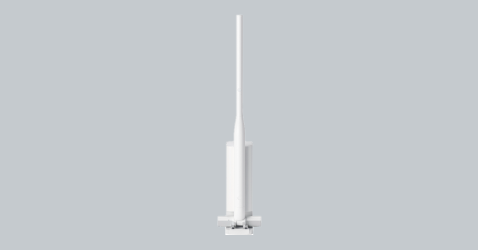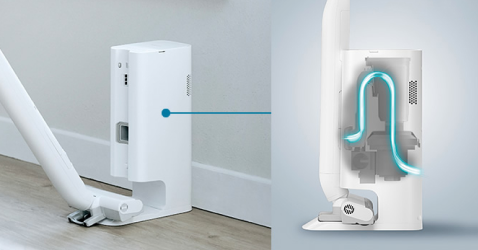 You can keep an eye on children and pets through your smartphone even when you are out, or cleaning or working in a different room.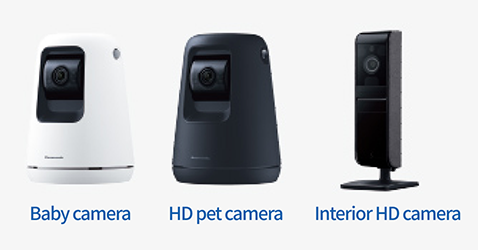 By improving site work processes we help solve management issues in logistics and distribution.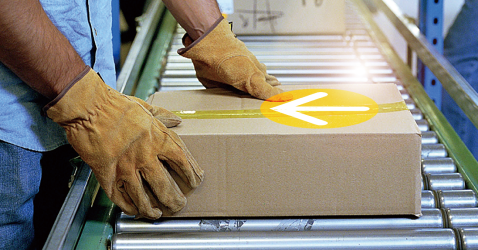 Work on the go from anywhere you like using this lightweight PC with a long-lasting battery.

The self-cleaning filter works when used in high places, making it easy to maintain.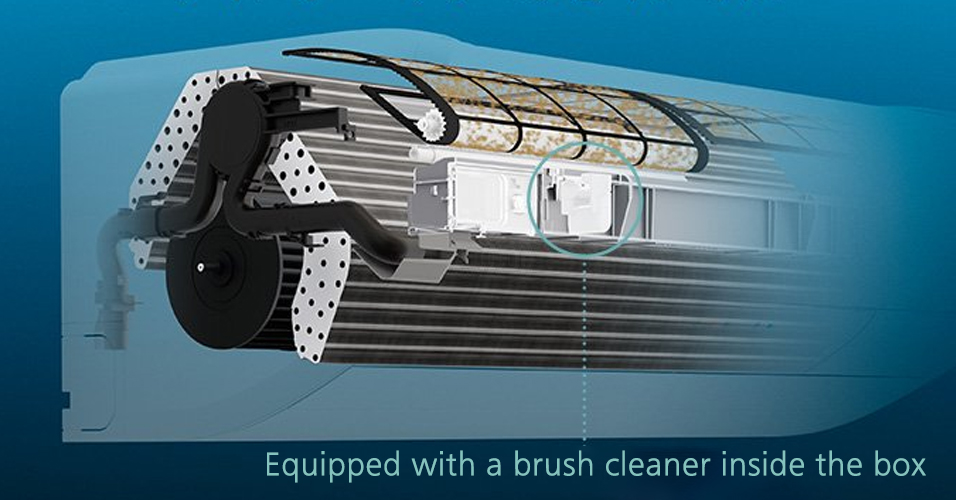 Thoroughly cleans the bowl with bubbles and running water each time you flush.
A cushion of bubbles prevents dirt from flying up from the bowl.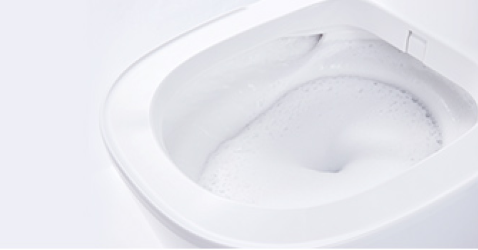 *This Universal Design website has also been revised thanks to feedback from a range of people to improve its accessibility to as many people as possible.