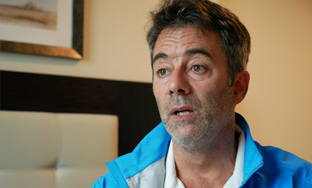 John Paul Giancarlo
Internationl Olyumpic Committee
Technology Leader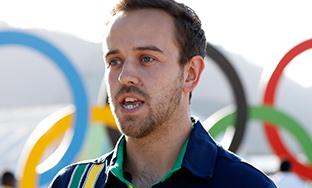 Joe Hicks
Panasonic Brazil
Project Engineer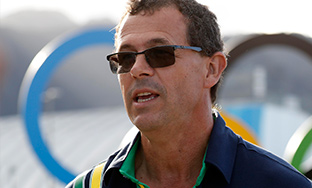 John Ryder
Panasonic Brazil
Project Supervisor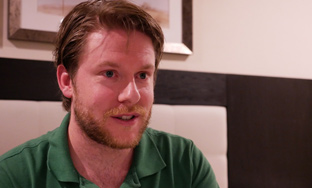 Stefan Timmermans
Rio2016
Senior Program Manager
The Olympic Games is the highest stage for sporting events. The world's top athletes occasionally battle out competitions over tenths of a second. That is why the highest standard of quality is also required for judging. In modern athletic competition, technology that allows on-the-spot analysis of the athletes' movements is indispensable for referees to decide the winner. Panasonic provided a video adjudication system using the latest video technology to assist referees in judging athletic events. This was the first Olympic Games where this technology was available. Panasonic, who has delivered the passion of sports via AV solutions, employed its advanced technology to smoothly expedite the Games. As athletic performance continues to evolve, we must not stop technological evolution. This is our mission as an Olympic sponsor.
Turnkey Solutions to Reduce the Burdens of the Organising Committee
Demand for a judging system increased after Olympic Games London 2012. In preparation for Rio 2016, the IOC sought a partner to provide a turnkey solution to reduce the burdens of the Organising Committee. The majority of the services offered by the judging system is in the video recording and playback of sporting events. Panasonic, whose main business is in AV equipment, was perfectly suited.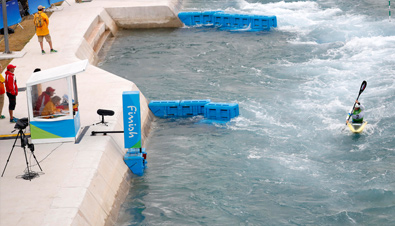 John Paul Giancarlo , Head of Technology at the IOC, stated, "Panasonic's products were used also during London 2012. For this Games, we decided to adopt Panasonic's products for the provision of a packaged solution that further examines the compatibility between sporting events and products." Thus Panasonic's video adjudication system was incorporated into the 18 venues at Rio 2016, and used in the combined 35 events of Olympic and Paralympic Games Rio 2016.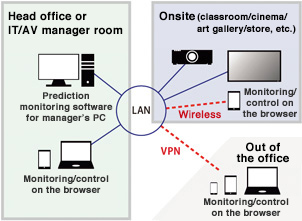 A High Performance that Maximizes AV Technology
Panasonic's video adjudication system is a server-based video recording system. Each server can support cameras with a maximum of 8 channels, and video replays are possible by each synchronized frame. If judging is required during competition, the referee can verify what occurred frame by frame and make a decision based on this information. Panasonic Brazil, a company which was in charge of operations, rated the system highly, stating, "We received wonderful feedback from the referees and steering body. They were blown away by the accuracy of the system and sharpness of the images minutely detailing the athletes' movements." At Rio 2016, yet another achievement was added to Panasonic's long support of the Olympic Games.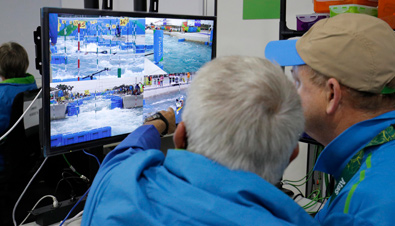 The Panasonic Professional Lineup