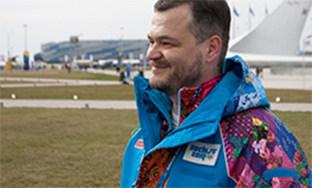 Sergey Braitsev
Sochi 2014 Organizing Committee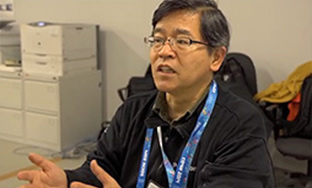 Koji Yamamoto
Broadcasting Equipment
Supervisor/Manager
Panasonic AVC Networks Company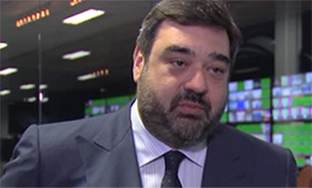 Yiannis Exarchos
Olympic Broadcasting Services
Chief Executive Officer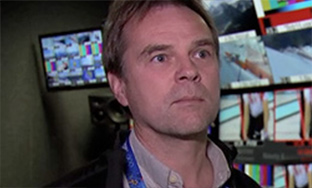 Gunnar Darge
ZDF German Television
Head of Engineering & Operations
The fierce competition at the Olympic Winter Games Sochi 2014 was broadcasted on 464 TV channels across the world. This was a massive increase from the 240 channels that broadcasted Vancouver 2010. The 100,000-hour program was the longest airtime of any past Olympic Winter Games.
Panasonic broadcasting equipment supported this expanded coverage. Panasonic's latest recording format made for faster video production, and high-mobility cameras made dynamic shooting possible. More than anything, Panasonic's total solution, from delivery, suggestions for operation, and maintenance services during the Games, was one of the biggest factors making video production at Sochi 2014 successful.
Our Contribution in Realizing New AV Services
With regards to International Feed production for the Olympic Games, Panasonic always strives to deliver products that are well ahead of our time. Koji Yamamoto of Panasonic's AVC Networks Company, recalled, "The host broadcaster of the Sochi 2014 decided on the AVC-Intra100 as the official recording format for the second consecutive Games following London 2012. The AVC-intra100 facilitated a workflow where program production could be conducted using data files and without degrading image quality." It enabled novel broadcasting initiatives for the Olympic Games, such as the ONC Service that delivered a recap of the competition every 30 minutes, and satellite distribution services with real-time audio commentary in various languages.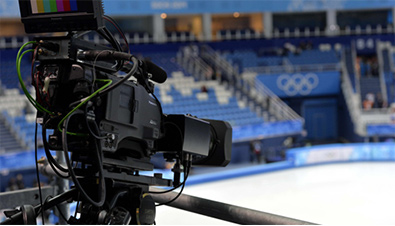 And how can we forget Panasonic's contribution with the P2HD camera? The host broadcaster took advantage of its exceptional mobility to conduct on-site coverage of the athletes. The reporting crew was able to remain at the venue to perform on-site, non-linear editing on a laptop, then transmitted the program back to the IBC over the Internet.
New services like this can be materialized only through concerted efforts of both the host broadcaster and Panasonic, to jointly come up with an efficient workflow for digital production.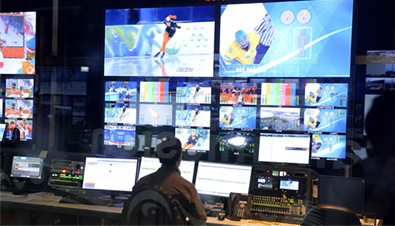 Wearable Cameras Relay the Joy of Sports
During Sochi 2014, Panasonic rented out an HX-A100 Wearable Camera to use inside the Olympic Park. Koji Yamamoto explained their intention: "The joy of sports can be conveyed more effectively if the athletes can share their unique perspectives through the use of these wearable cameras." From the AV specialists who desire to reach as many people as possible through the highest quality sport footage, to the athletes who desire to share the joy of sports, it is crucial to assess the perspectives of these varying parties and provide solutions to suit the needs of both.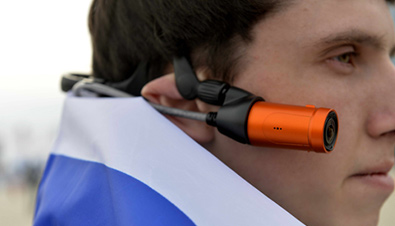 The Panasonic Professional Lineup