Environment : List of Certified Super Green Products (Super GPs)
Panasonic Group evaluates its products based on a uniquely set criteria that determines the impact level of a product on the environment, and certifies "Super GP" to products in particular that have made dramatic progress in environmental performance and create a new trend for actualization of a sustainable society.
Note: Product descriptions are those as of the time of launch, and may differ from the latest information.
FA Servo "MINAS A6" Family
Optimized magnetic circuit and the adoption of unique motor structure to increase heat dissipation shortened the length of the body by 30% and lightened the weight by 20% compared with the conventional one, realizing reduction in size and weight at the industry's highest level. In addition, Panasonic's own control software algorithm technology and the application of a high-performance CPU drastically enhanced the responsiveness of a servo motor, which contributes to increase the production of machine and equipment that require high-speed positioning. Further, the industry-first wireless servo amplifier enabled remote adjustment.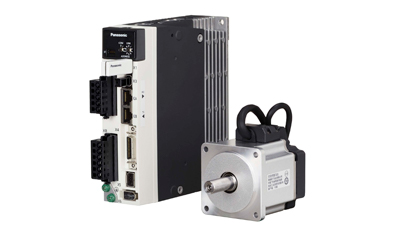 Data Archiver "freeze-ray"
The "freeze-ray" data archiving system was developed in order to meet customers' needs for long-term storage of large data in response to the development and application of IoT and AI technologies. Newly developed optical discs with triple in capacity compared with conventional discs and sophisticated robotics technology realized high-reliable and large data storage capacity of 1.9 PB at a maximum. There is no need for air conditioning costs of data storage, making it possible to consume less electricity. In addition, this optical discs made from long-lasting materials with environmental stress resistance enable to drastically reduce constant migration, contributing to saving resources.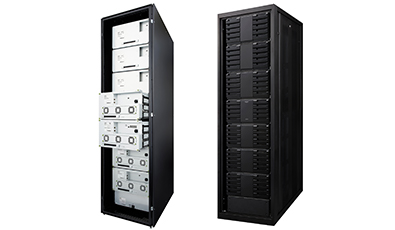 Air quality improvement products with PM2.5 purification function
This range of products improves indoor air quality by purifying outdoor air through filters with high dust collecting capacity during airing. In order to mitigate the effects of worsening PM2.5 in China, Panasonic developed ventilation products with a top-class purifying capacity with PM2.5 removal rate of 98%. The PM2.5 sensor in the products measures a condition of air release, air supply, and air circulation. Amid growing attention to air quality in response to an environmental policy in China, the sensor enables customers to easily see indoor and outdoor air environment by showing the condition on the liquid-crystal display. Additionally, the products are designed for low noise not to disturb a living environment.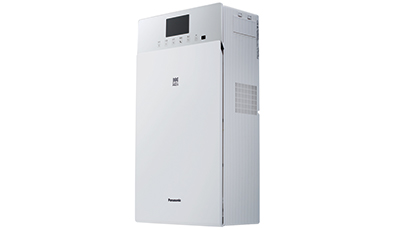 COMBO, Home Delivery Box for Detached Houses
The delivery box provides convenience for residents to receive a packet while they are away and contributes to environmental protection by reducing usage of delivery notice paper and CO2 emissions from redeliveries. Also, the delivery box provides a stamp for the courier as a delivery proof and enables the courier to lock the delivery box without using any electricity. No electrical wiring is necessary either for installation or operation.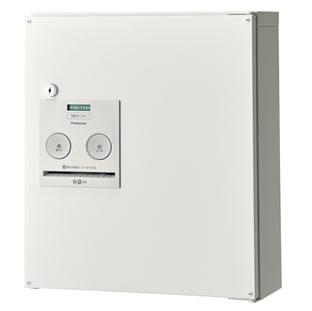 HIT Photovoltaic Module for Automobile
HIT Photovoltaic Module for Automobiles were adopted for the new Prius PHV released by Toyota Motor Corporation in February 2017. Whereas conventional automotive solar cells have an output of several tens of watts and have been used for ventilation only, this product achieves high output of approx. 180 W, even in the limited space on a car roof, enabling generation of drive power. This allows EVs to run for some 1,000 km, or roughly 10% of the average annual travel distance of a passenger car in Japan.

Se-HEV Lithium-ion Battery System
Se-HEV uses a gasoline engine for the power generator, and electrically drives the vehicle by supplying the motor with electric power stored in the battery. The power for the vehicle's entire drive system is provided by the motor. To contribute to the acceleration feeling of EVs, higher fuel economy, and better cabin comfort, a compact and highly reliable lithium-ion battery with the industry's top charging/discharging performance was developed. A small and light battery system installable in a limited vehicle space was also achieved.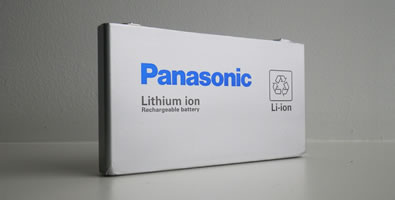 High-reliability, Pb 0% ADDED Zinc Carbon battery
Panasonic developed a technology that assures the quality and reliability of Zinc Carbon battery that does not contain lead, and has made a head start in introducing the technology on a global scale. It is an eco-conscious product that responds to increasingly stricter environmental regulations as well as demands of eco-conscious consumers in countries around the world.

LED high-ceiling lighting and LED flood light projector
The products chosen as Super GPs are modular in design to create a wider variation in fixture style, light distribution and brightness. They can also easily replace existing lighting systems and contribute to wider LED use for high ceiling lighting and projector systems.
[Model]
NNY20632 LX2, NNY24640 LF2, etc.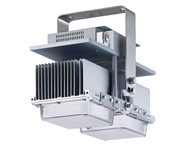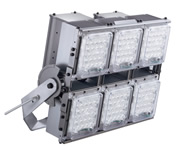 Tankless toilet New A La Uno
In addition to top-class energy-saving performance in the industry, the New A La Uno introduced a new shape that not only prevents scattering but facilitates cleaning even when it becomes dirty, thus cutting down the quantity of cleaner and water used.
[Model]
Type1 (CH1301) etc.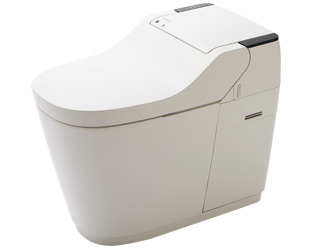 HIT utilizes its large power output in promoting the wider use of photovoltaic power generation in the housing market that demands outstanding power generation efficiency.
[Model]
HIT244α,HIT250α, etc.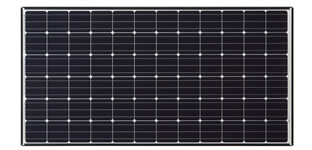 EV lead-acid batteries VRLA Battery Pack System for Forklift Truck Application
The VRLA Battery Pack System for Forklift Truck Application contributed to electrification of forklifts by overcoming challenges such as capability of rapid charging and electrolyte replacement, longer life, etc. It eliminates generation of exhaust gasses in warehouses, etc., and helps improve the work environment.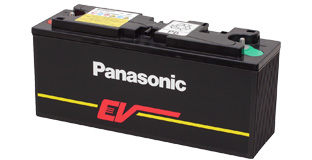 The CFC-free freezer system succeeded in using CO2, which has a smaller impact on global warming and the ozone layer than CFC. Now we supply these CFC-free freezers and refrigerated display cases to supermarkets and convenience stores in Japan.
[Model]
OCU-CR1000VF, a CFC-free freezer using CO2 refrigerant
RAS-V673, a display case compatible with a CFC-free freezer (customized specifications)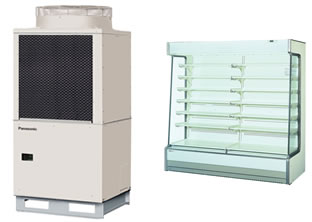 Detached House CASART ECO CORDIS
CASART ECO CORDIS has succeeded in creating a net-Zero Energy House (ZEH), which is expected to be promoted widely especially in Japan. The house is equipped with a Full-PV Roof. The entire roof is composed of solar cell panels that can generate more than 10 kW of power. The house also utilizes geothermal heat, which is cooler than the external air in the summer and warmer during the winter, in combination with improved heat insulation in order to reduce the energy load for air conditioning. The hybrid ventilation system with ECONAVI installed in the house automatically controls the interior air flow. The entire energy saving performance of the house was also improved by carefully designing the house layout with large eaves that give less heat loss, and wide opening windows that maximize the natural light and breeze.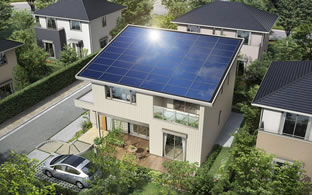 The F-VXJ90C air purifier supports the comfort and security of everyday living in China where air pollution has become a serious social issue, by improving the indoor air quality. Specifically, the HEPA dust collector & filter is used to remove microparticles included in PM 2.5. At the same time, its ECONAVI function and other features have realized industry's top-class energy-saving performance.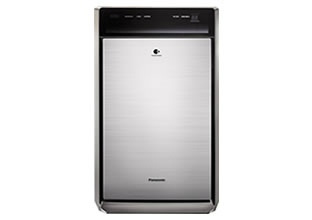 Super High Brightness DLP® * Projector
Used to project images onto large screens at concerts and convention halls. With high-power lamps, a new quad-lamp system, and a new liquid cooling system, the amount of power consumption, weight/volume, and noise all have been significantly improved compared with similar professional projectors by competitors. This has enabled us to realize an innovative evolution in the environmental performance of this projector.
* DLP is a registered trademark of Texas Instruments.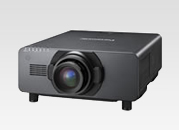 Ni-MH batteries for Hybrid Vehicles
Achieved both high output and high durability through negative electrode material using superlattice hydrogen-absorbing alloys for HEVs. Established a new product genre for compact cars and sports cars. Improved the volume output density by 30% (compared to our HR-DP) and significantly contributed to the improvement of fuel efficiency of hybrid vehicles.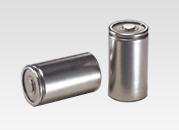 Achieved the world-best cell conversion efficiency of 21.6% as a result of pursuing supression of incident light reflection, improvement in light-trapping effect, and high output from both sides of the cells and modules in HIT photovoltaic modules that have high conversion efficiency.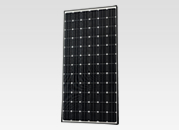 Household fuel cell cogeneration system (ENE FARM)
A fuel cell generates electricity using an electrochemical reaction between hydrogen drawn from city gas and oxygen in the air, while at the same time heats water with the heat generated during the reaction. It is a system that combines both high electricity generation efficiency and energy efficiency.
[Model]
FC unit: FC-109R13T Hot water storage unit: FC-W20D9R13T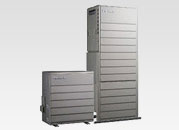 We reduced stand-by power consumption to 0.1 W,* down up to about 70% compared with our conventional models in 2008 (DMR-BW930/830/730/BR500) through power conservation circuit technologies including improvement in power supply efficiency.
* Under the following conditions: Quick start "off," time display "off," terrestrial digital attenuator "on," BS and 110-degree CS digital antenna power "off," and BS and 110-degree CS digital antenna output "off."
[Model]
DMR-BW950/850/750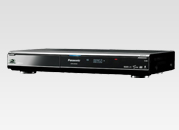 With the adoption of semiconductor memory "P2 card" and high-speed transmission technology, power consumption in data copying was reduced to one-hundredth, and lifecycle media mass + maintenance parts mass were also reduced to one-tenth (compared with conventional Panasonic products)
[Model]
AG-HPX500, AG-HPG10, AJ-HPX3000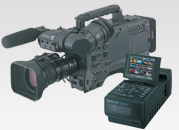 Lifinity ECO Management System
Monitors electricity of each main and branch breaker to identify power consumption for one entire house or for individual devices. The monitoring data is edited in an easy-to understand manner to help conserve more energy.
[Model]
BQEL36242S, WTZN281, MKN20W, etc.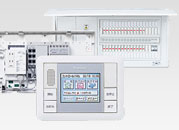 Achieved the world's first lead-free plasma display panel and the industry's No.1 energy conservation performance.
[Model]
TH-58PX600, TH-50PX60, TH-42PX60, TH-37PX600, TH-37PX60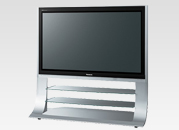 World's first tilted drum-type washer/dryers with a heat pump, which enables significant reduction in power consumption during the drying cycle through an energy-efficient drying method compared to the conventional method using a heater. Since it uses no water for dehumidification, the amount of water used for washing/drying is greatly reduced in comparison with the conventional water cooling drier.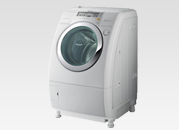 Natural Fluid (HC) Refrigerator
These are refrigerators that use no CFCs as refrigerant or foam insulation material. Employing high-performance vacuum insulation material and developing a cooling system that brings out CFC-free performances, it has enhanced Japan's FY'04 energy-saving target by 220%.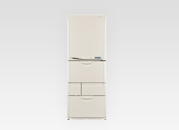 Energy-efficient IPD (Intelligent power device) during standby
A new control function is built into the power device to detect standby mode, and drastically reduces excessive electricity consumption during standby. IPDs can contribute to energy conservation in our entire society by application to many electric appliances.
[Model]
MIP 3EX Series, MIP2 EX Series, MIP2 CX Series