Collaboration Projects Between IOC Young Leaders and Panasonic
As the sole sponsor of the IOC Young Leaders programme, Panasonic is using a wide range of corporate communication activities—such as events, next-generation development projects, and video production—to collaborate with these IOC Young Leaders. In this way, Panasonic is showcasing their activities on a global scale.

Special Workshop at a Japanese Elementary School (Paulina Fritz, Germany)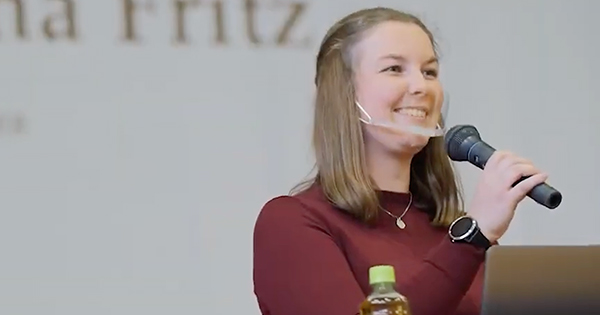 Paulina Fritz is a former U17 German basketball champion. During her internship at Panasonic, Paulina taught young children how to free throw at a special KWN (Kid Witness News) workshop, as part of Panasonic's next-generation development project. She also learned about traditional Japanese music, and acted as a cultural ambassador.
Hosting an Online Athlete Discussion—Moving Forward in Difficult Times
(Erin Kennedy, US)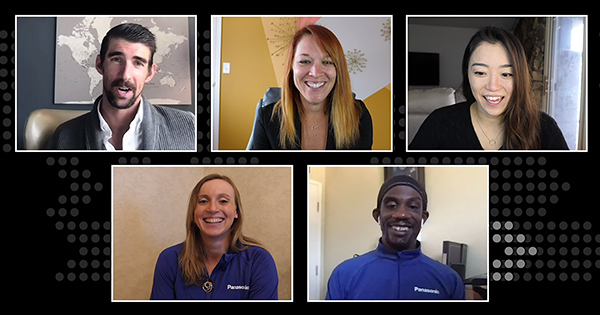 Girls Rugby in the US aims to help girls reach their innate potential through sport. As the COO and co-founder of Girls Rugby, Erin took the stage at Panasonic's online talk event at CES2021. Here, she spoke with other Team Panasonic athletes about their activities during the pandemic and their hopes for the future.

Meet the IOC Young Leaders through Articles and Videos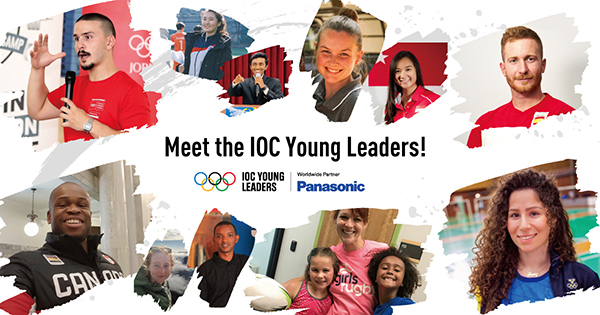 IOC Young Leaders are using the power of sport to roll out their activities across the world.
The Panasonic IOC Young Leaders website introduces these leaders and their wide range of projects, geared towards children who will pave the way in the next generation, as well as persons with disabilities.

KWN Global Contest Award Week 2019 Workshop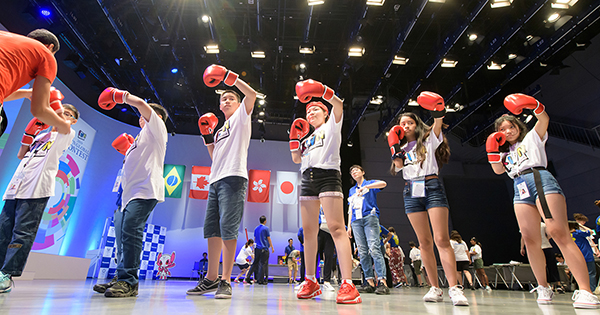 Three IOC Young Leaders appeared at a KWN event. Students who took part were able to try out fencing and boxing, and even watched matches played out between top-class athletes.
Participants also created their own art banner, with the help of the IOC Young Leaders, who worked as both athletes and artists.