The IOC Young Leaders programme engages and empowers inspirational young people by providing coaching, funding and a network of mentors for them to deliver their own grass roots sports projects in their communities. Let's take a look at project stories of an IOC Young Leader!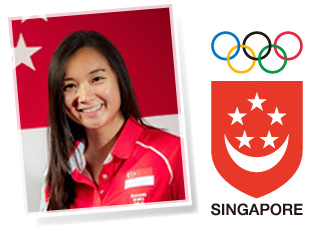 Creating an Inclusive Sport Environment for Fencers in Singapore
I am a Youth Olympian (2010) and former #1 fencer in Singapore. I am passionate about sustainability and entrepreneurship. Outside of my day job in banking, I am pursuing a Masters in Social Innovation and am actively involved in youth networks such as the One Young World and Yunus & Youth Social Business community.

What is Wheelchair Fencing Singapore?
I introduced wheelchair fencing in Singapore in January 2019, in partnership with Singapore Disability Sports Council (SDSC) and Fencing Singapore. We received extremely positive feedback at our launch and has since been featured in several Inclusive Sports Day events and festivals, reaching over a hundred participants. In July 2020, Fencing Singapore officially pledged to become an Inclusive National Sports Association and to become the governing body for persons with disabilities and able-bodied fencers.
Weekly sessions have been paused due to COVID-19, but we are actively calling for participants to join our 8 week "Learn to Play" program and on a four-year roadmap towards the Paralympic Games Paris 2024.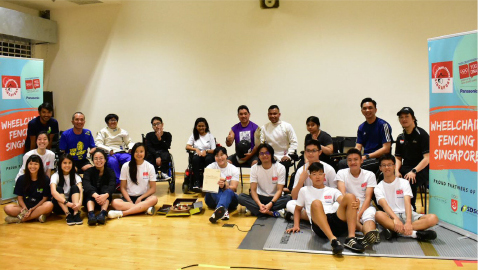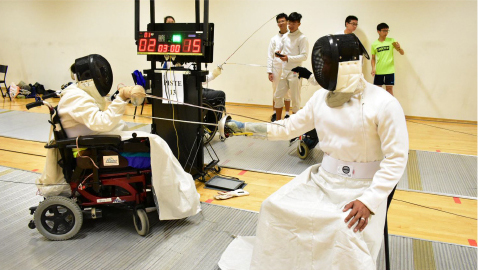 What have we achieved so far?
Inclusive Sports Festival – August 2018 (First appearance of wheelchair fencing)
Official launching of Wheelchair Fencing workshop – January 2019
Inclusive "Let's Play" Day in Sembawang – July 2019
Inclusive "Let's Play" Day in Jurong Lake – October 2019
Fencing Singapore officially became an Inclusive National Sports Association – July 2020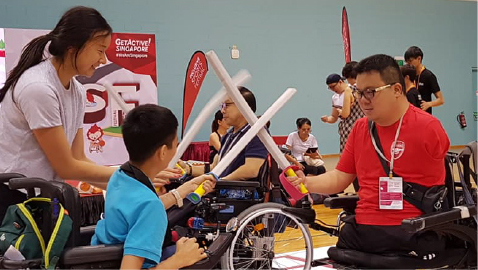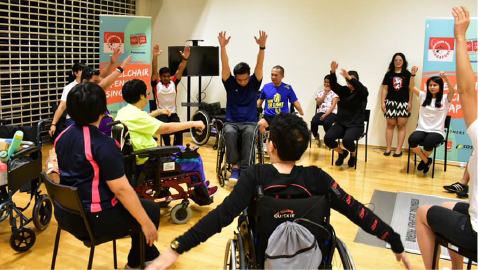 I would like to ensure the sustainability of wheelchair fencing. Fencing Singapore is in close collaboration with SDSC to launch an 8 week "Learn to Fence" program to build a pipeline of fencers and community. COVID-19 has impacted these plans but we are in the process of outreach, using a newly launched LIFE app.