Get support in your area/country
Select your location to visit support page of Panasonic Websites
For countries/Areas marked with an asterisk (*)
Please fill out the online inquiry form. Your message will be forwarded to the neighboring support staff to cover your country/area.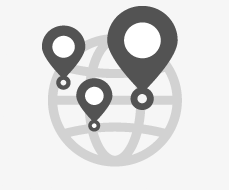 If you do not find your country/area in the list below and you wish to receive after-sales service, please contact the store of purchase.
Warranty repairs can be provided only under the conditions stated on the warranty certificate issued by the store of purchase.
There are products we cannot handle due to local laws/regulations.