Disabilities, gender, nationality, age:
We want to make things easier to use, with no one left behind.
Panasonic's UD that facilitates a diverse society
To allow everyone to equally enjoy the comfort of daily life and the enjoyment of going out.
Panasonic carries out surveys of all sorts of people, including those with disabilities.
We wear devices that simulate disabilities to verify how easy things are to use for the disabled.
Through creating products that consider disabilities, we support opportunities for everyone to play an active role in society.
Examples of UD products that facilitate a diverse society
We encourage comfortable mobility through technology for the disabled, the elderly, and those accompanied by children. To allow disabled persons/seniors to "take a step outside." We aim to provide services as a total service provider, from inside the home to out and about. To solve the problem of people who need priority use for elevators not easily being able to use them, we carried out a verification test in conjunction with the Kinshi-cho branch of Marui. Recordings requesting customers to allow priority users to go ahead were automatically broadcast. The test showed that by encouraging customers to give way, the priority elevator usage was changed.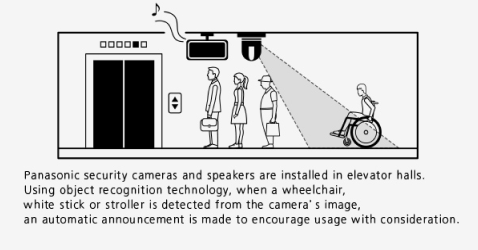 The voice announcement of a fire can quickly alert people during an emergency.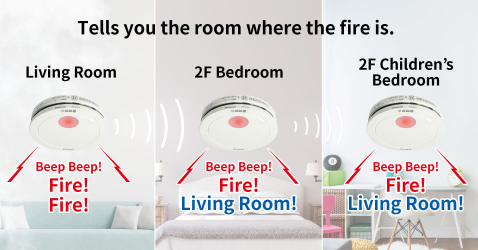 Doorbell notifies people with hearing difficulties through sound and flashing light.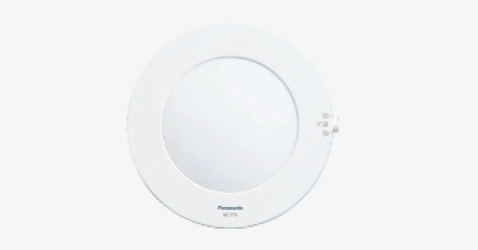 People who have difficulty with complicated operations can perform basic TV operation and search TV programs and websites with natural speech.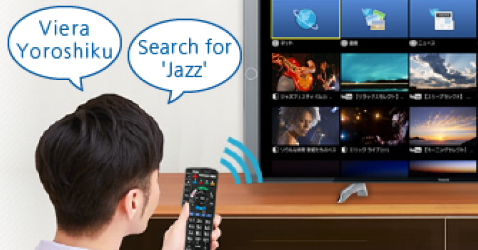 This security gate manages entry and exit using facial recognition.
The system eliminates the need to open doors by using hands, making passage by wheelchair users easy and stress-free.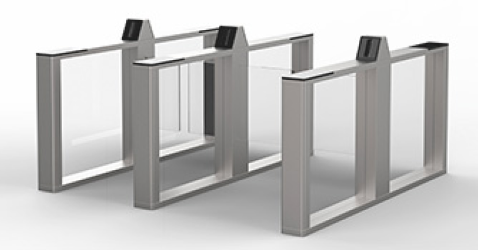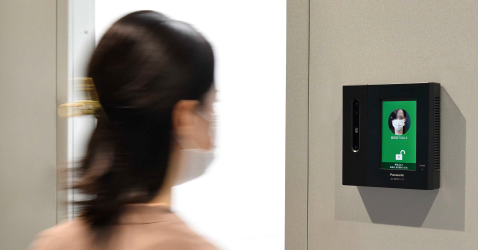 Drastically reducing the time and effort to get in and out of a wheelchair.
Rise assisting robot that lessens the burden on carers.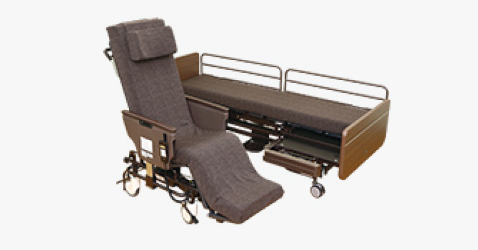 With design that accommodates all body shapes and AI technology that improves user safety with just the right amount of workload, this solution assists the elderly in regaining the ability and desire to walk.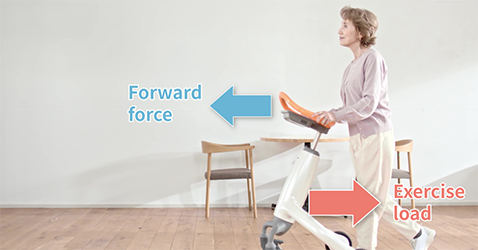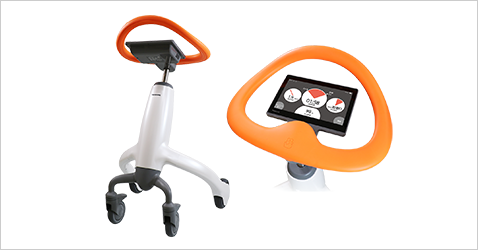 The younger generation can be embarrassed about growing body hair, and afraid of razor blades. So we wanted to boost their motivation for shaving through colorful, easy-to-use designs.
Works with the facial recognition check-in starting to be used by medical institutions and pharmacies. It can also detect faces regardless of height, wheelchair use, or when wearing masks or glasses, allowing all users to check in using smart technology.

The display lights up to make it easy to locate the switch in the dark.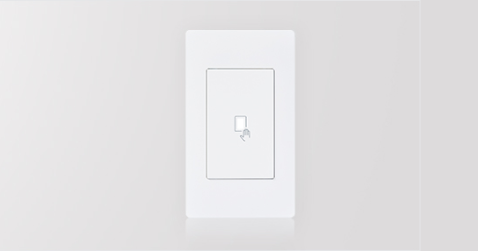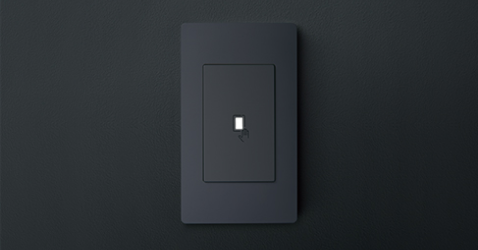 An "attendant" inside the smartphone provides hospitality to tourists. Verified to work through testing in Japan and overseas, now being commercialized. Your very own personal attendant will help you see the sights. A new technology used on smartphones and tablets. It can inform you by voice, video, text, or vibrations as your own personalized guidance.* Its appealing way of providing information makes travel that much more fun.
*Supported languages: English, Japanese, Chinese (traditional, simplified), Korean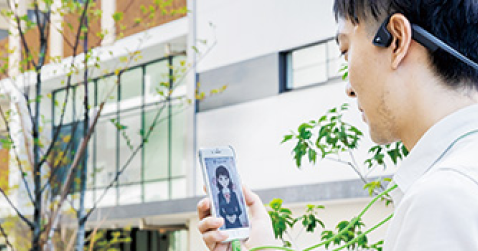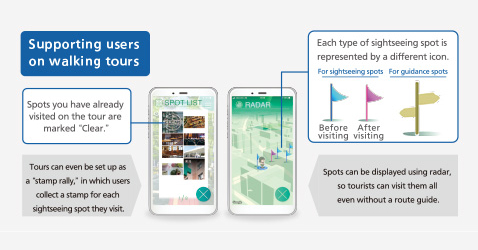 A voice readout feature to assist visually impaired TV viewers is available in models for the overseas as well as Japanese markets.
Multiple-language service is provided, varying by region, with up to 25 languages supported globally.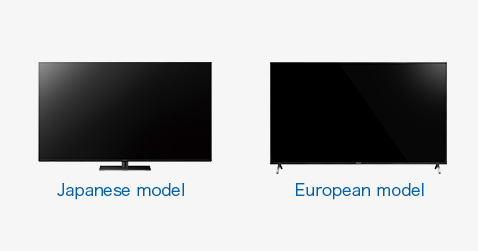 This translation device can be used while talking face-to-face with customers.
Nine languages are supported: English, Chinese, Korean, Thai, Indonesian, Vietnamese, Spanish, French and Brazilian Portuguese. It is loaded with useful support features for communication between foreign visitors and natives.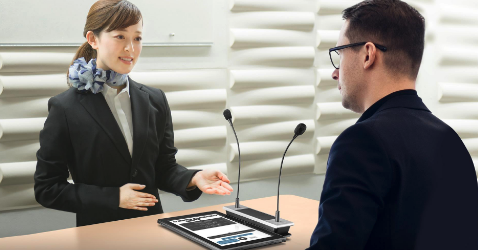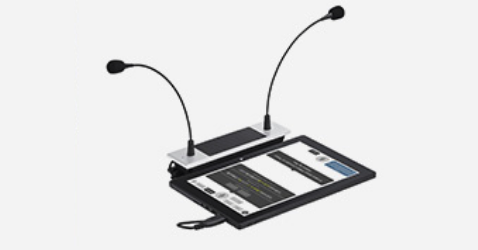 Just sit and wash to warm your whole body. A shower you can use in a relaxed position, avoiding stress on your body.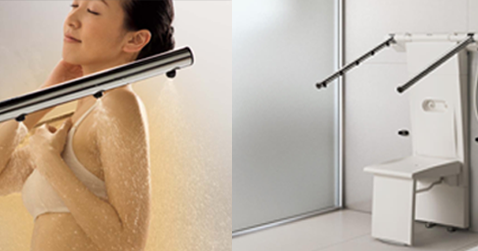 We wanted to create a manual that' s easy to use even for the not-so-digital savvy carers.
By combining the carers' manual that includes diagrams and simple wording with the manual for visually impaired people with only normal font size , we' ve developed a layout that' s easy to understand for both users at the same time. The positive feedback we' ve received confirms this new layout enables the users to learn how to operate the device in a shorter time.
* Enables checking of written information included in PCs and smart phones using a function that converts text to speech.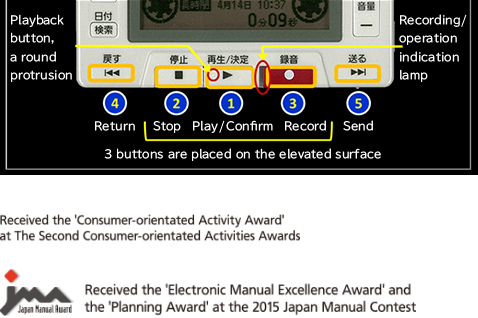 *This Universal Design website has also been revised thanks to feedback from a range of people to improve its accessibility to as many people as possible.