Oriental Land opened Tokyo Disneyland® to bring a dreamlike experience to Japan and develop the "industry of the heart". Panasonic has striven for years to create a lifestyle through its products that enriches people on the inside. The two companies met, realized that they shared a common ideal, and the rest was history.
Disneyland is a kingdom of dreams and adventure created by Walt Disney.
The whole family can enjoy its variety of attractions and theme shows that recreate the world of Disney characters and films. Disneyland's popularity has spread from the USA to Japan and many other countries around the world, and its entertainment value is as incredible as it was when the first Park was opened.
Despite Disneyland's irresistible appeal for countless people, many people were uncertain or concerned about opening a theme park with such an unprecedented size and new style in Japan. The project team faced one roadblock after another as they worked to make the theme park a reality. Panasonic*1 showed support from early on, helping the team to build the theme park.
When approached by the team for support, our founder Konosuke Matsushita immediately promised to work with them, saying "I'm strongly in favor. We need a leisure attraction like that in Japan."
When asked for advice on opening Japan's first Disney theme park, Mr. Matsushita personally researched the franchise, taking immense interest in the deep emotional element of Disneyland's story, where Walt Disney brought his imagination to life. The concept of a company living in a theme park resonated deeply with Mr. Matsushita, and he became a source of immense support and encouragement, hoping fervently for the Park's success.
*1: Named Matsushita Electric Industrial Co., Ltd. at the time.
■Source: Matsushita Konosuke no Ronten: Kaizu Naki Jidai no Shishin wo Saguru
(Konosuke Matsushita's Discussion Points: Searching for Guidance in an Uncharted Era)
(edited and published by PHP Institute)

1983: Tokyo Disneyland® opened
A kingdom of dreams and magic that the whole family can enjoy
Meet the World
Tokyo Disneyland®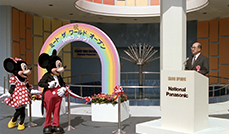 The first attraction sponsored by Panasonic, and one of the original attractions at Tokyo Disneyland®. Based on an attraction at Walt Disney World Resort (Florida, USA), "Meet the World" was developed for a Japanese audience, so that Guests could find out about countries and people around the world while learning about Japanese history. Disney's unique Audio-Animatronics*1 were used to bring the events from history and variety of characters to life with compelling, realistic live-action film and 3D animation.
*1 Figures used in the attraction. Audio-Animatronics combines "audio", "animation" and "electronics".
*This attraction was closed in 2002.
Star Tours
Tokyo Disneyland®︎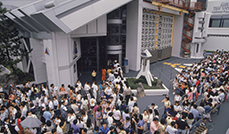 © Disney © & ™ Lucasfilm Ltd.
An attraction based on the Star Wars series after its major success in the 1970s and 1980s. Director and supervisor George Lucas attended the opening ceremony of the attraction. The popularity of the films made this attraction a hit too, with crowds of Guests coming to watch the original shows created as extra editions of the films and take a space tour on the Starspeeder 3000. An enormous spectacle show on a big screen also thrilled audiences.
*This attraction was reopened as "Star Tours: The Adventures Continue" in 2013.
Monsters, Inc. Ride & Go Seek!
Tokyo Disneyland®︎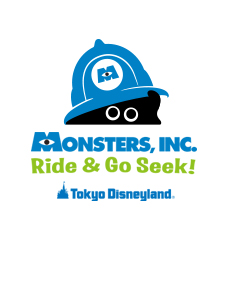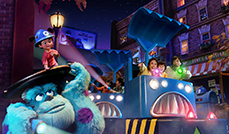 An attraction about Monsters, Inc., a hugely popular movie about a chain of events that was set in motion when a human girl entered the world of monsters. A hide and go seek-themed story plays out with the original characters and plot as a backdrop. Featuring a story in which the little girl, Boo, meets Sulley, Mike and the other monsters again in Monstropolis, the hide and go seek game has been a big hit, entertaining kids and adults alike.
2001: Tokyo DisneySea® opened
A sea of imagination with adventure and stories at every turn
Indiana Jones® Adventure: Temple of the Crystal Skull
Tokyo DisneySea®︎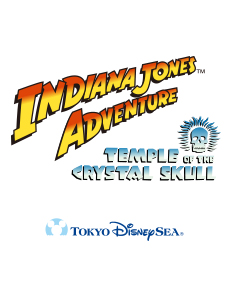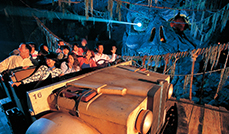 © Disney © & ™ Lucasfilm Ltd.
"Indiana Jones® Adventure: Temple of the Crystal Skull" is one of the original attractions at Tokyo DisneySea®. Based on the smash hit Indiana Jones® series, this attraction is popular among people of all ages and walks of life.
The attraction takes you on a tour planned by Dr. Indiana Jones' assistant Paco, where you will search a temple with an evil spirit to find the Fountain of Youth. Your intrusion angers the Crystal Skull, the temple's vengeful spirit, who does everything possible to stop you from finding what you came for. This thrilling quest in an off-road car is as popular among adventure lovers today as it was when the attraction first opened.
Supporting the dreams and excitement of Tokyo Disney Resort®
Panasonic is an official sponsor of Tokyo Disneyland® and Tokyo DisneySea®.
*Attractions and shows are subject to change without prior notice. See the official Tokyo Disney Resort® website for details.